The bucket truck in Santa Rosa, California caught fire after the crane had already lifted a worker up. Now he unable to escape the fiery inferno except taking a long, dangerous jump to the ground.
That's when truck driver Efrain Zepeda sprang into action. He drove his truck next to the conflagration so that his trailer was positioned beneath the bucket. The trapped worker was then able to drop down to the top of the trailer and escape.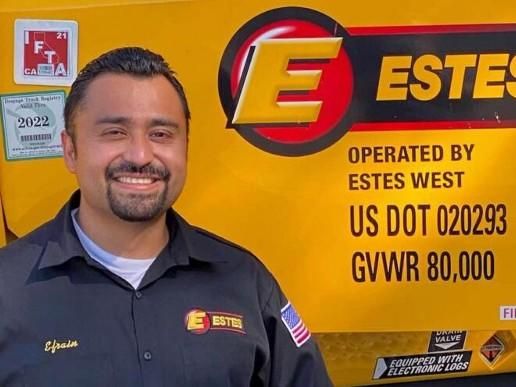 Here is the hero, Efrain Zepeda. Glory to his name and to his house.
-via Debby Witt | Photo: Estes Express Lines
Source: neatorama