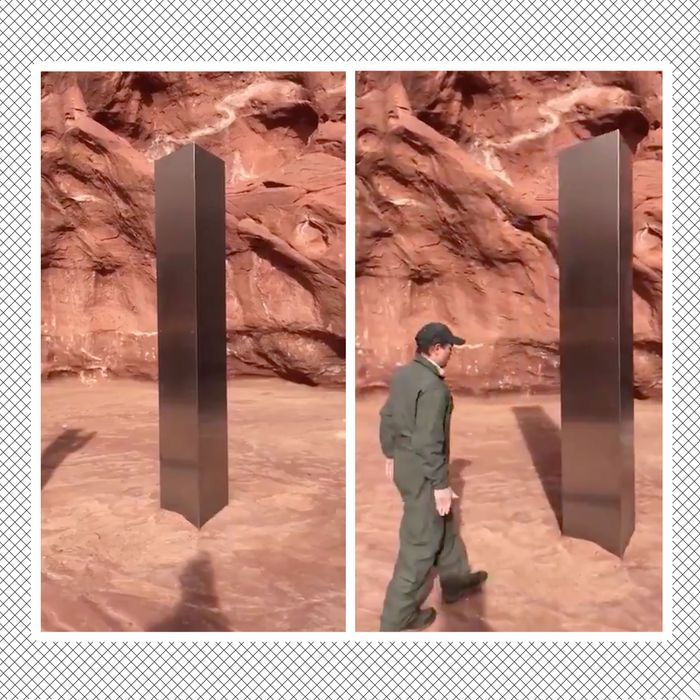 Huh, did aliens drop this? A mysterious metal structure was found lying in the desert of southern Utah. Wildlife resource officers noticed the towering structure as they were flying over the desert. The metal tower was somewhere between 10 and 12 feet, as the Cut details: 
"We just happened to fly directly over the top of it," Bret Hutchings, the helicopter pilot, told a local outlet. In all his career, Hutchings said, the monolith is "about the strangest thing that I've come across."
In the days since, the helicopter crew has weighed a number of predictable explanations for the miraculous phenomenon: At first, they wondered if the structure belonged to NASA and had fallen from space; after concluding that it appears to be firmly situated in the ground, they decided it must've been installed, perhaps by a "new wave artist" or a 2001: A Space Odyssey super-fan. But they haven't seriously considered, at least publicly, what we are probably all thinking: That the metal structure clearly belongs to our alien neighbors.
Image via The Cut
Source: neatorama