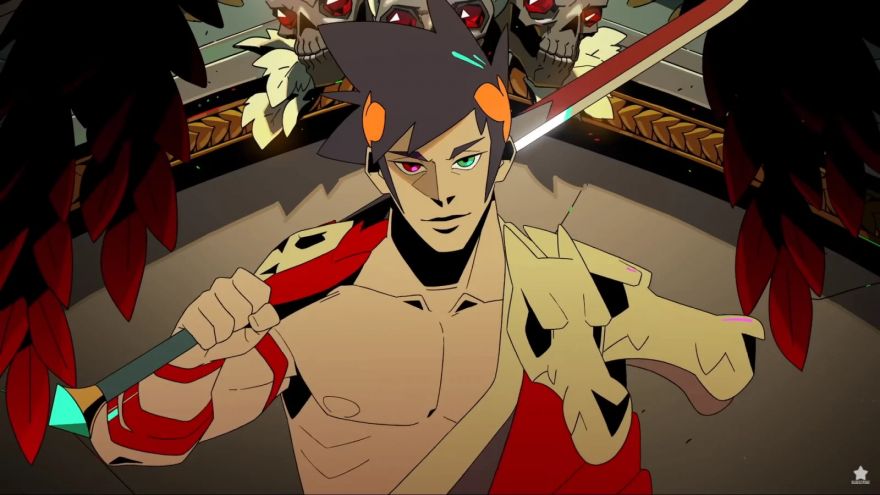 Hades (the game by Supergiant studios, not the actual god from Greek mythology … wait) is one of the games with the loudest reception this year. Sure, it's an excellent roguelite, but one of the main reasons everyone is talking about this game is because, well, the characters are hot. If you've seen that tweet of someone lowkey joking that the official Nintendo Indie World account is being horny on main, or if you've seen YouTubers go crazy over how gorgeous the characters are, well, they're right: the art for these characters is insane. Game designer Greg Kasavin told Kotaku the reason why everyone is so damned hot:
Everyone, from Megaera to Thanatos (call me, zaddy), down to even Asterius and Dusa owe their attractiveness to the vision of Supergiant's art team.
"There's a really simple answer to your question," he said via email. "Because Jen Zee."
"Our portrayals of the gods owe greatly to classical tradition," Kasavin continued.
"Something Jen cares a lot about as an artist. For instance, there's this idea of heroic nudity that dates back to ancient Greek art, and culture, and it's something we explored as part of developing the look of the game. So, I guess this is me telling you with a straight face that the gods in Hades are 'friggin' hot' as part of our commitment to honoring the source material, expressed visually through Jen's instincts as an artist."
Beyond being an utterly gorgeous disaster bisexual, Zagreus' most attractive feature is how disarmingly tender he is. He has all the hallmarks of your typical cantankerous bad-boy. He is the prince of the Underworld, who resents his father, struggles with abandonment issues, and whose only talent it seems is killing monsters. I would have expected him to be some grimdark, I'm-not-here-to-play-nice kind of guy. But in his conversations with people, even people that annoy him, he is unfailingly gentle and jovial.
Image via Kotaku
Source: neatorama