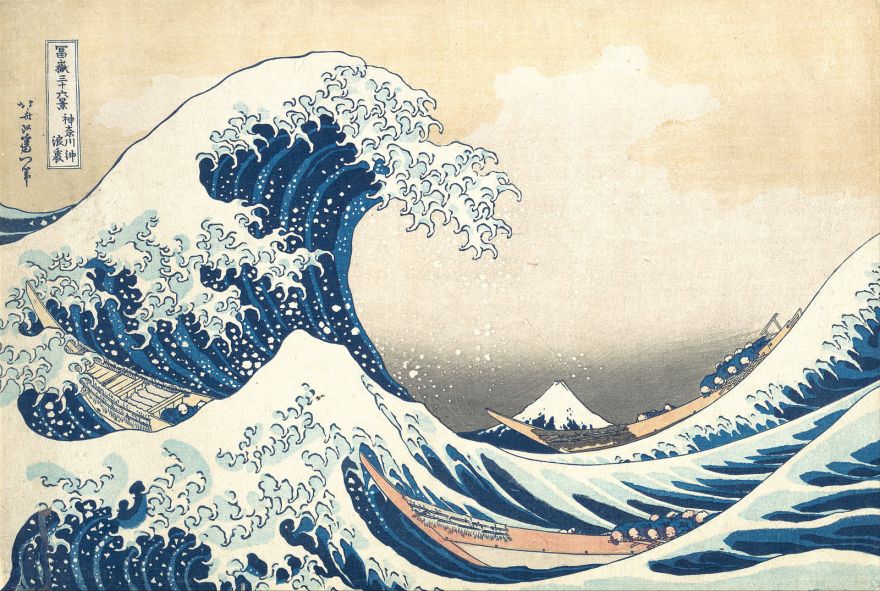 Hokusai. The name might not be familiar to you, but I'm sure that the picture above is. The picture, called The Great Wave Off Kanagawa, or simply The Wave, is the most famous work of Hokusai, the non-Western world's most famous artist.
Hokusai lived from 1760 to 1849. It was still a time when "sakoku" — the policy in which no Japanese can come out, and no foreigners can come into 99 percent of the country — was still implemented in Japan. Thus, the Japanese had very little knowledge of the outside world, with all of their knowledge coming from outdated books. This could be one of the reasons why Hokusai tried to make the Great Picture Book of Everything. Unfortunately, he was not able to finish it.
The project was abandoned in the 1830s – either because of cost or possibly because Hokusai insisted on reproduction standards that were difficult to attain.
The Great Picture Book of Everything was to have been a comprehensive way for the Japanese to have access to images of people, cultures and nature around the world – at a time when virtually no Japanese people had been allowed out of Japan for some two centuries – and virtually no foreigners had been allowed into 99 per cent of the country.
In that ultra-restrictive atmosphere, the project was to have given people an opportunity to explore a highly stylised printed version of the outside world as well as Japan itself.
However, so limited was Hokusai's access to up-to-date images of foreigners and foreign cultures, that he often had to use very old pictures as his source material – which led to him portraying much of the outside world as it would have looked several hundred years earlier.
Today, the Great Picture Book of Everything is considered as one of the world's most important collections of art. And after having been lost for over 70 years, it has now re-emerged.
See some pictures from the book over at Independent.
(Image Credit: Wikimedia Commons)
Source: neatorama