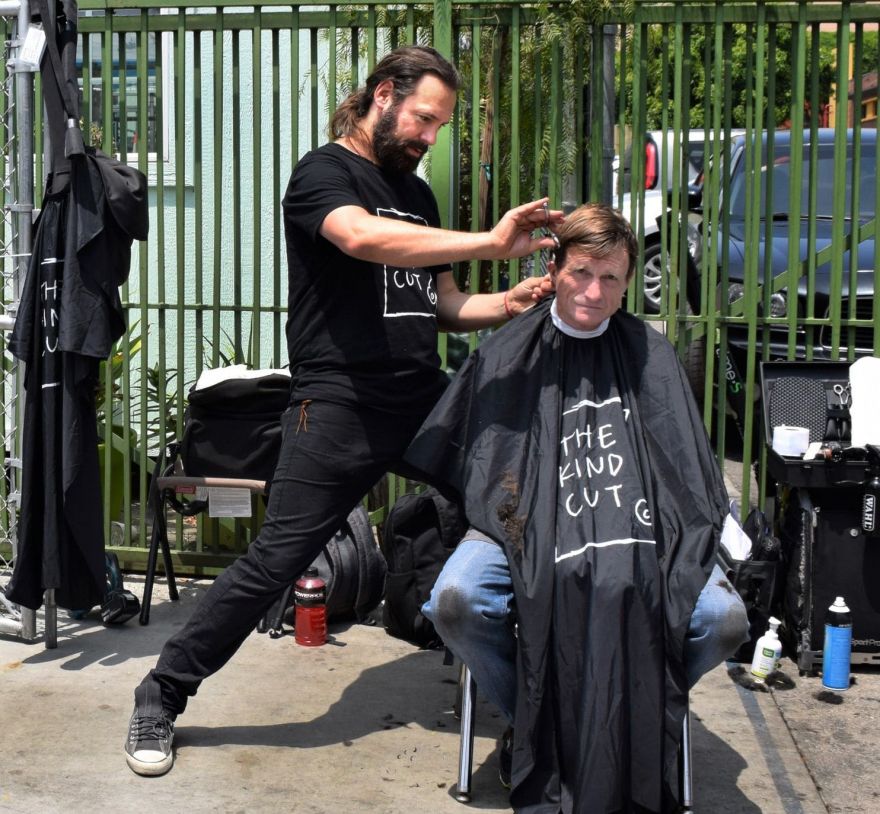 Sascha Breuer is an in-demand Hollywood hairstylist, with a client list including Anne Hathaway, Keira Knightley, Naomi Campbell, Zoe Saldana, Edgar Ramirez and Hilary Swank. But as The Washington Post's Noah Smith reported, his proudest work is giving haircuts to homeless people:
"There were no concise plans when I first started. It was just trying to use my skills to give back," said Breuer.
He kept at it, and he recruited other stylists to join him. He established the charitable organization The Kind Cut, which has inspired hairdressers around the world to give more than 3,500 free haircuts to those in need in Los Angeles, and additional cuts as far away as Turkey, Italy and Ukraine.
In March 2017, during a four-hour gap between jobs, he set up a chair in front of a burger restaurant in Los Angeles and started asking people who looked like they were in need: "Would a free haircut help you?" If they said yes, he obliged.
The Kind Cut, Breuer told The Washington Post, is where he offers easy acts of kindness where he can:
"I'm trying to show how simple it is to help another person who is going through a rough time and could use a helping hand," said Breuer.
image credit: Anushka Hauerstock /Anushka Hauerstock via The Washington Post
Source: neatorama