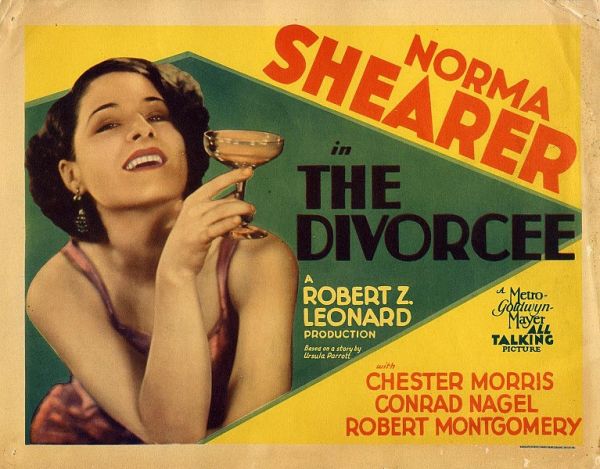 Norma Shearer was the supremely confident early Hollywood star whose career survived both the advent of "talkies" and the censorship of the Hayes Code. Between those two cinematic milestones, she turned the popular concept of womanhood in movies on its ear by playing woman with real personalities and sex drives. Shearer never let an opportunity slip by, and she  went from being rejected by the Zeigfeld Follies to a contract with Louis B. Mayer and marriage to Irving Thalberg.
The role that eventually won her an Oscar almost wasn't given to her. Shearer's own husband initially did not want to cast her in The Divorcee because he didn't believe she had the sex appeal. She took it upon her self to organise a boudoir photo shoot to convince him that she could be cast as the sensual lead in The Divorcee.

Her character in the film was that of a wife who discovers her husband's affair and seeks to settle the score with an adulterous tryst of her own, challenging the double standards of marriage. In the pivotal pre-code film, Shearer played Jerry to be a sympathetic character, someone strong and rather than a bitter and vindictive woman.

She was "the exemplar of sophisticated 1930s womanhood," wrote film historian Mick LaSale, "exploring love and sex with an honesty that would be considered frank by modern standards." Norma was able to help change the way women were viewed on screen and with The Divorcee, among other films, she helped pave the way for the likes of Mae West and Jean Harlow.
Shearer showed Hollywood that style and daring (and acting skills) mattered more than a perfect face. Read about Norma Shearer's life and her effect on cinema at Messy Messy Chic.
(Image credit: MGM)
Source: neatorama