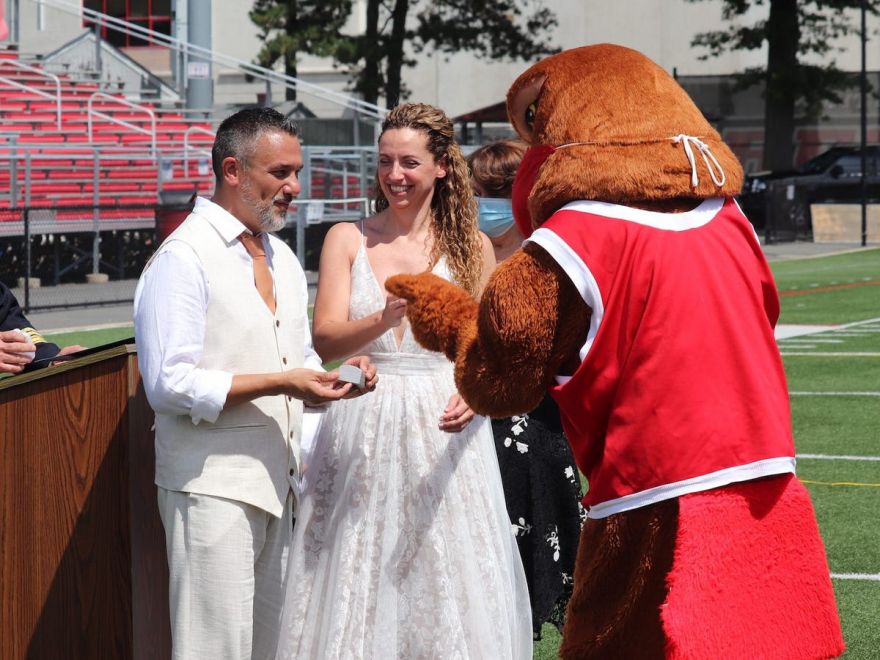 The twist here is that they never dated back then. Greg Dabice and Janet Fenner were crowned homecoming royalty during their senior year at Montclair State University in 1992. They parted ways after homecoming, and married other people. But fate had other plans, after they both got divorced in 2016, they found each other:
"I had a few glasses of wine. I went back on the dating app, and I was like, 'Ah, let's just take a look,'" she said of the night she saw him on the app. She swiped right on Dabice, but she didn't know it was him because he sported a beard in his photos that she didn't remember from her college days.
But Dabice recognized Fenner right away. He reached out to a friend from college with a good memory to confirm it was Fenner, and the friend reminded Dabice that he and Fenner had been on homecoming court together. He told him to "go get his queen," according to Fenner.
Dabice reached out to Fenner on Facebook, teasing her for swiping right on him. Fenner quickly remembered who he was, and the duo decided to meet up for drinks.
Dabice and Fenner got married on Montclair State's football field this year,
Image via Insider
Source: neatorama