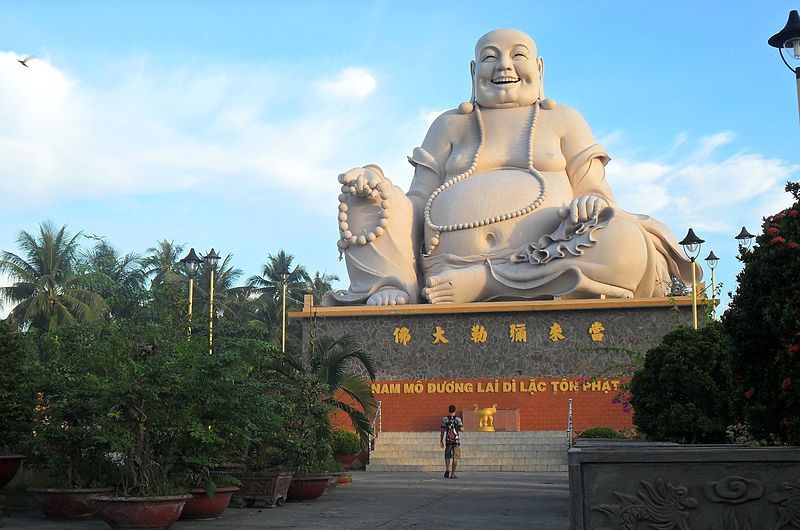 Mysterious coincidences can sometimes happen to people and in this little anecdote, we learn of the consequences brought about by messing with Japanese temple gods.
In 1928, the traveling couple Charles James Lambert and his wife Marie had visited Japan and found a neat little ivory figurine of Ho-tei, the Japanese god of good fortune, in a souvenir shop so they bought it. And by some weird coincidence, the couple started suffering from severe toothaches.
This went on for their whole trip even pushing them to get the dentist to pull out their teeth until the pain was gone. But it never relieved them of their agony. Until at some point in their travels and with some help from other people, they realized what the source of their agony was.
The Lamberts did not connect their dental miseries to their new acquisition until a short while later, when they were sailing from America to Britain. A fellow passenger, who was a collector of ivory, borrowed the Ho-tei overnight. The next day, she told them that she and her husband had both suffered from toothaches all the time the object was in their cabin.
Mr. and Mrs. Lambert, at long last, put two and two together. "We went over dates and symptoms carefully all the way back to Japan, and our hair rose in horror." Mrs. Lambert was all for throwing the sadistic little object overboard, but her husband, who by now had a thorough dread of the figurine, feared it might retaliate by "rotting every tooth in our heads." They decided the safest thing to do would be to return the Ho-tei to its compatriots.
Ironic how this statue of good fortune brought misery upon the couple. When they gave it to a Japanese art shop in London, the store owners became so excited in receiving it and put it on a shrine in the shop. That was the last the Lamberts ever heard of Ho-tei.
(Image credit: Wikimedia Commons)
Source: neatorama