The following is an article from the bookUncle John's Weird, Weird World: EPIC.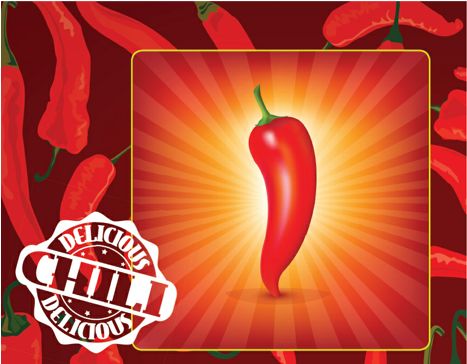 Whether five-alarm or just smoke-alarm, there's nothing like a bowl of Texas chili to fill a belly up.
NO BEANS ABOUT IT
If you know beans about chili, allow us to tell you something really important: Texas chili has no beans. Not a one. Maybe in other states you'll find a bean or two. But in Texas, chili is just a fiery molten stew made of beef, onions, tomatoes, spices, and lots and lots of chili peppers. Everybody has a special recipe, but no true Texan would add a legume to the mix.
CONSIDER THE SAUCE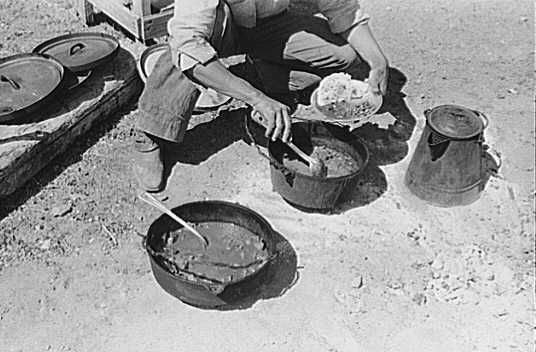 Chili's past is a little bit shady since nobody quite knows who invented it or when. Some say it was invented by cattle drivers and trail hands during long cattle drives. Others speculate that chili's origins go much farther back in time to the Mayans, Aztecs, and Incas. Still others give credit to Canary Islanders who started immigrating to the San Antonio region as early as 1723. They were known for concocting tasty dishes using local peppers, meat, onions, and most important of all, cumin.
And let's not forget the Chili Queens of San Antonio, a group of women who, legend has it, earned the moniker when they stirred up and sold vats of the meaty goo on street corners and in front of the famed Alamo in the mid-nineteenth century. No matter who you thank for it, there's no denying the melting-pot influence of a variety of cultures on this hot and spicy dish.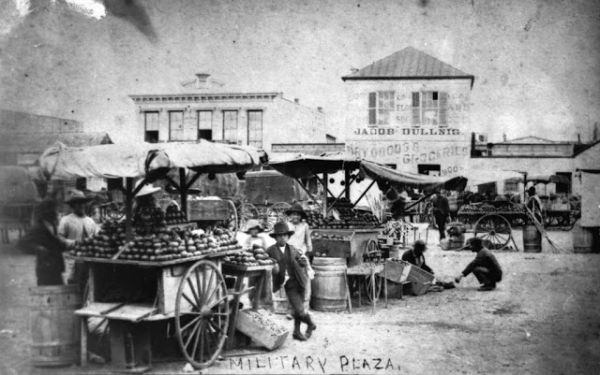 HOT STUFF
Even the field of chili technology is a heated battleground. The invention of chili powder enabled cooks to streamline their recipes a bit, but just who invented chili powder also remains a mystery. We do know that chili powder is indeed a Texan invention, but was it German immigrant Willie Gebhardt, who moved to San Antonio near the turn of the century and registered his Eagle Brand Chili Powder? Or was it Fort Worth grocer DeWitt Clinton Pendery's own blend of spices that was the first true chili powder?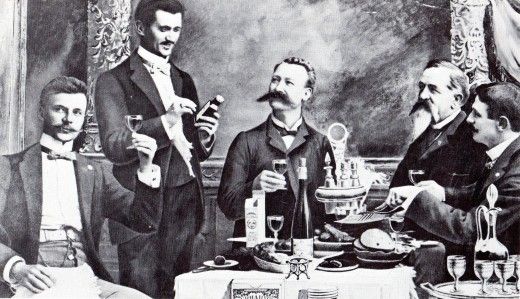 Willie Gebhardt and associates.
Either way, chili's popularity grew and grew during the late nineteenth century. It first hit the global stage at the 1893 World's Fair in Chicago, where a booth offered San Antonio Chili for all to taste.
TOP CHILI DOG
One of the most famous chili contests is the Chilympiad, a festival that began in 1969 in San Marcos, Texas. Every year during the second week of September, competitors bring their chili recipes out for battle. All chili has to be made from scratch and all contestants have to be male. Luckily, the gals have their own contest in Luckenbach called Hell Hath No Fury Like A Woman Scorned. Winners of both festivals automatically qualify for the World's Championship Chili Cookoff, held every year in Terlingua, Texas. The world championship is held during the first weekend in October. Men and women compete for a $25,000 grand prize and the title of world champion. A number of colorful characters have won this contest, but their recipes have even more colorful names:
• Capitol Punishment (1980)
• Bottom of the Barrel Gang Ram Tough Chili (1984)
• Shotgun Willie Chili (1985), named after Willie Nelson
• Tarantula Jack's Thundering Herd Buffalo Tail Chili (1989)
• Road Meat Chili (1991)
• Warning Shot Chili—Runs for Your Life (2002)
_________________________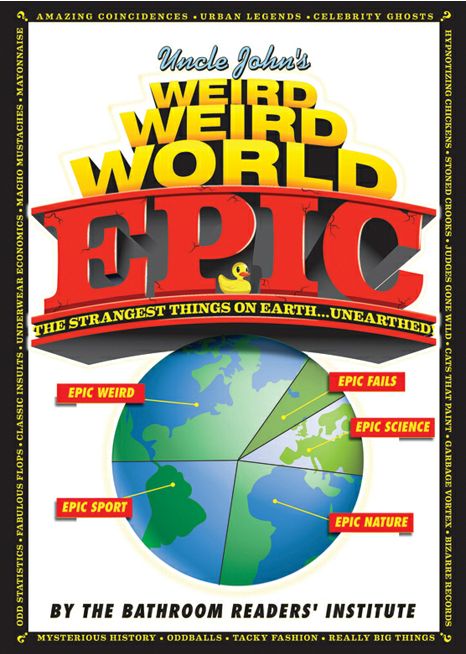 The article above is reprinted with permission from Uncle John's Weird, Weird World: EPIC.
Since 1988, the Bathroom Reader Institute had published a series of popular books containing irresistible bits of trivia and obscure yet fascinating facts.


If you like Neatorama, you'll love the Bathroom Reader Institute's books – go ahead and check 'em out!
Source: neatorama