Located in Vallée de Joux, Switzerland, the House MW / The House by the Lake was designed by Ralph Germann architectes for a couple with a child. They longed for a house with rooms that looked out to Lake Joux and thanks to the sloped land it was possible.
The couple's other wish was to build a modern home with a reasonable budget. To make that happen, the architects used a prefab wood construction system for the facades and gables and had them built in a workshop and moved on-site when they were done. The rest of the house was made from concrete, which allowed the prefab parts to be attached to the interior concrete structure. Due to spruce trees being plentiful in the area, they were used to create the facade structure, which is filled with fiberglass insulation and then covered with more spruce. This building method kept costs down while also reducing the environmental impact and construction time.
The architects designed the outdoor dining tables from solid larch.
The architects also designed the indoor tables, shelves, and cabinets out of birch veneer, continuing the warm, wood aesthetic from the facade.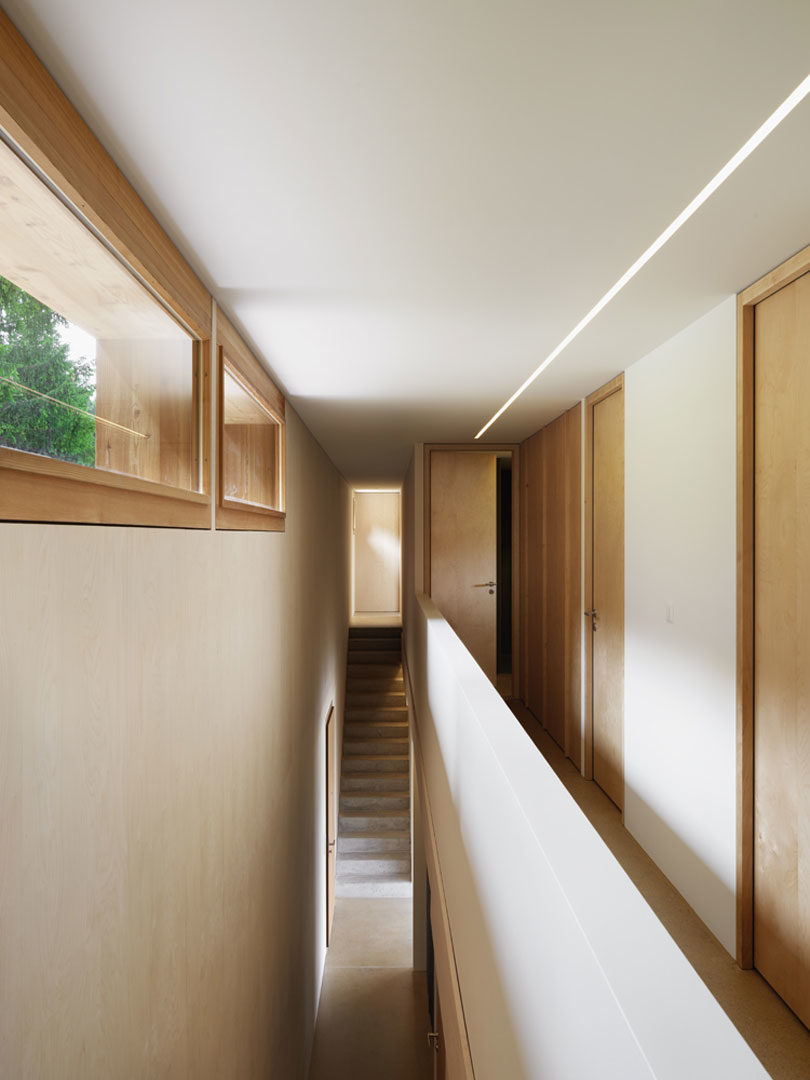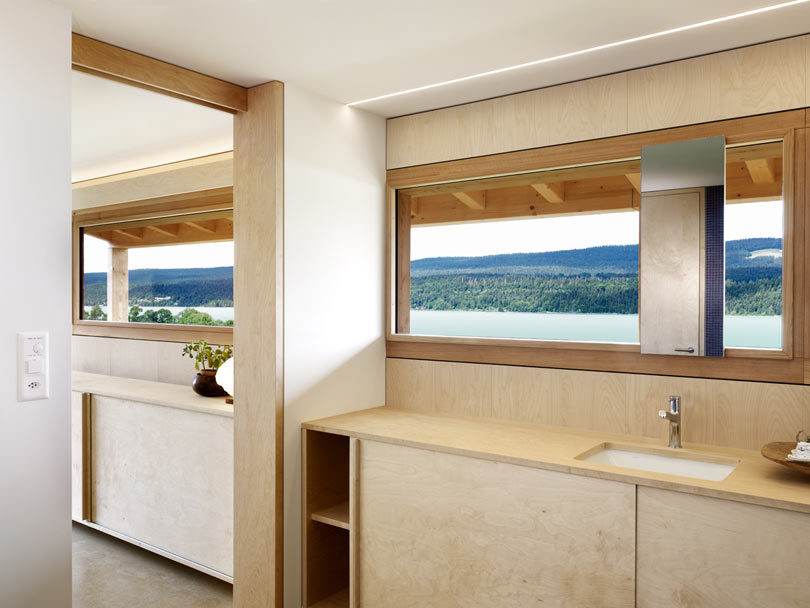 Photos by Lionel Henriod.

Source: design-milk