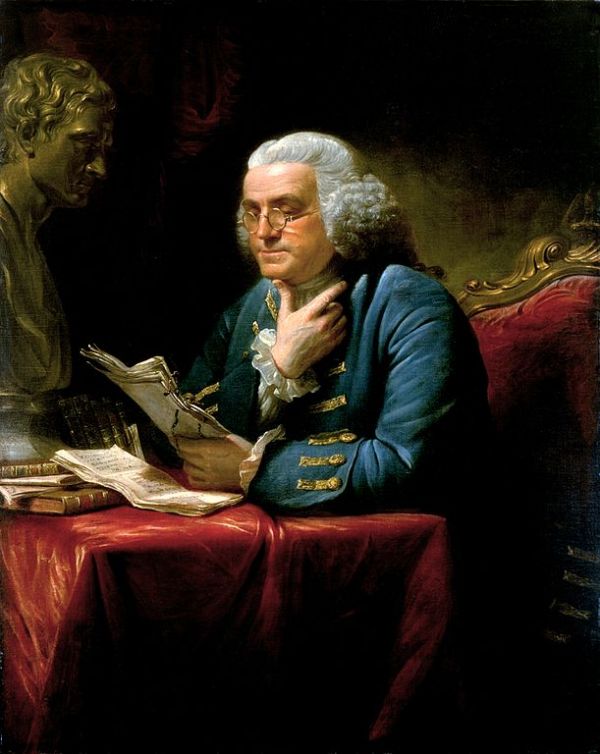 Despite the fact that he was never president of the Untied States, Benjamin Franklin is arguably the most interesting of the Founding Fathers. Or at least the most fun to study. Franklin had a varied career which made him a wealthy man. In his will, he bequeathed his various properties to many family members and organizations. An addendum to the will also laid out an investment plan for two cities close to his heart.  
Less than a year before his death on April 17, 1790, Benjamin Franklin added a codicil, or addendum, to his will. In it, he bequeathed 1000 pounds sterling, or what would have been the equivalent of $4000, to the cities of Boston and Philadelphia. (Franklin had been born and raised in Boston but left for Philadelphia when he was 17, making both cities near to his heart.)

The money, he wrote, was to be handled in a very particular way. For the first 100 years, each of the 1000 pounds sterling would accrue interest and be used to fund loans for young tradesmen starting out in business. Franklin, who had become a printer as the result of a loan given to him, valued resources for apprentices.

At the end of the 100 years, the cities could take 75 percent of the principal and spend it in public works. Boston, he suggested, should invest in a trade school. Philadelphia could possibly pay for water pipes connected to Wissahickon Creek. The remaining 25 percent would be left until another century had passed, at which point the cities and their respective states could spend the funds in whatever way they wished. But after 200 years, would the economic needs of the modern world match up with Franklin's wishes?
The legacy of that money makes an interesting story, as changing customs, government bodies, and laws have affected how the money was handled. Read what happened to Franklin's bequests over two centuries at Mental Floss.
(Image credit: David Martin)
Source: neatorama