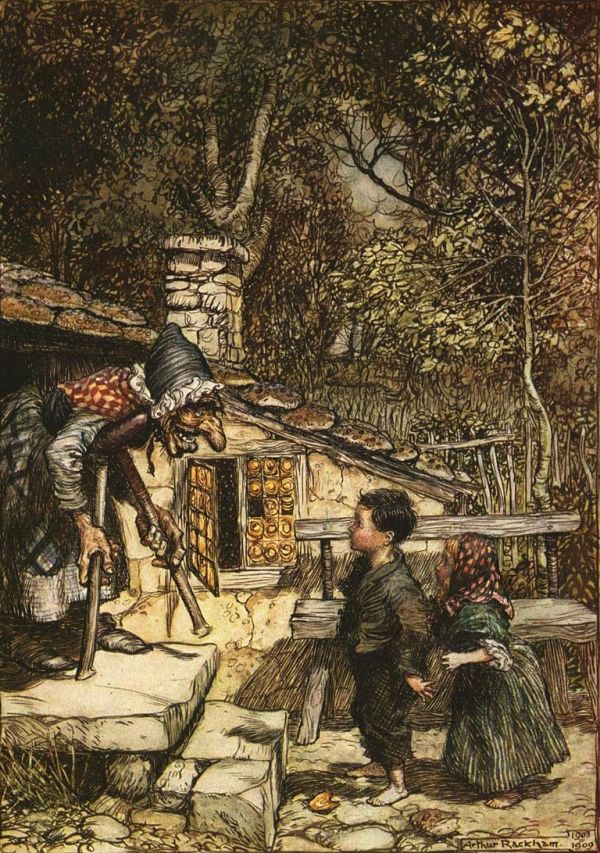 We all know the story of Hansel and Gretel: two children abandoned in the woods are lured into a witch's home with sweets, and must fight for their lives. The traditional tale was published by the Brothers Grimm in 1812. But what inspired the story? According to a 1963 book by German author Hans Traxler, The Truth About Hansel and Gretel, it was based on a real-life 17th-century murder over a gingerbread recipe. The book follows the work of archaeologist Georg Ossegg as he researches the origins of the tale, and explores the woods where it happened.  
Ossegg then did some linguistic analysis of the witch's dialogue in the Grimm's tale, and discovered that her dialect was typical for Wernigerode, a town in the state of Saxony-Anhalt. He dug into the local archives and found the so-called Wernigerode Manuscript, a parchment-bound volume describing the 1647 trial of one Katharina Schraderin, "the baker witch."

Schraderin had invented her famous gingerbread while working in the kitchen of Quedlinburg Abbey. Another baker, named Hans Metzler, tried to marry Schraderin in order to get the recipe, but she turned him down. The rejected Metzler in turn accused Schraderin of witchcraft. After being acquitted, Schraderin fled to the woods and built a small house there. But Metzler, accompanied by his younger sister Grete, tracked Schraderin down and killed her. The siblings looked for the secret gingerbread recipe but found only a couple of lebkuchen. Metzler took them with him and tried to bake his own. He was later tried for murder, but acquitted after the judge believed his story about the cannibalistic witch. He then moved to Nuremberg, where he popularized the city's famous lebkuchen.

Of course, none of it was true. But the 120-page book contained more than 40 photos, drawings, and models, which made the convoluted tale look quite convincing.
Traxler put a lot of work into the hoax, even to the point of posing for pictures as Ossegg. And people believed it. Read about the fictional book that tried to make a fairy tale into non-fiction at Atlas Obscura.
Source: neatorama