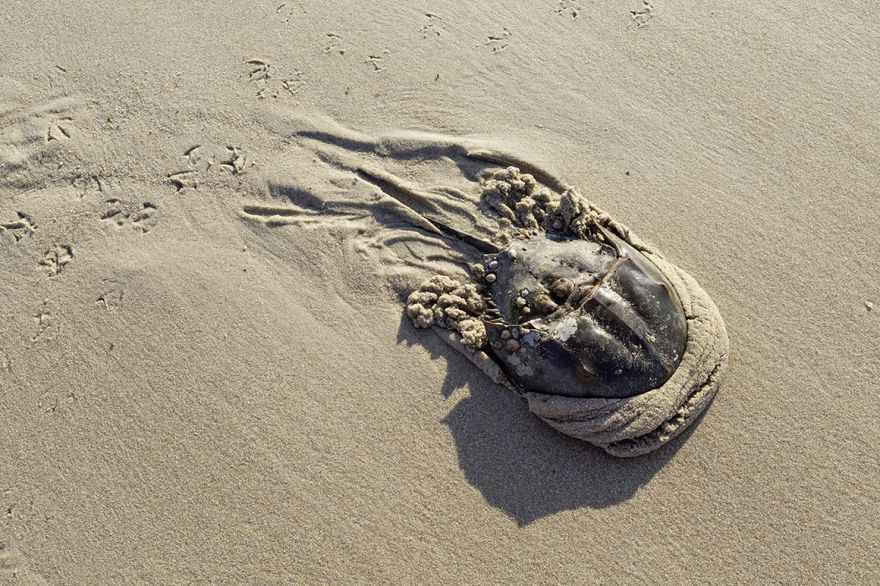 It was a late summer morning in the small town of Lewes, Delaware, and Lynn Alleva Lilley was on the beach, taking pictures of the dancing lights on the tide. Suddenly, a long dark object pierced through the waters, and this distracted her from what she was doing. She became curious about this, however.
"Then the tail raised, and I realized it was a horseshoe crab swimming on its back," Alleva Lilley said. "I had never seen that before. I thought maybe it was warming in the sun or was wounded. I just had to follow this creature. It felt like some benevolent force offered it as a gift and a lifeline."
This was the beginning of her adventure with these marine creatures that she will come to know and love over the years to come.
See her fascinating story over at Atlas Obscura.
(Image Credit: Lynn Alleva Lilley/ Atlas Obscura)
Source: neatorama