At this year's 3 Days of Design festival, Skagerak unveiled the Pelago outdoor collection, the most extensive collection it has ever launched. Designed in collaboration with multi-disciplinary studio Note Design Studio, Pelago is a series of elegant dining and lounge furniture designed to transcend time and place through its materiality. The restrained combination of solid teak, powder-coated aluminum, and Sling fabric allows the strong designs to speak for themselves when they are placed in different contexts, whether it be a summer house upstate, the patio deck of an office building or poolside at an urban hotel.
It's easy to see that Pelago is a perfect model of Skagerak's design DNA. The collection's use of teak wood pays homage to Skagerak's Scandinavian roots while the streamlined expressions of each piece uphold the contemporary aesthetic that Skagerak is well known for. However, beyond this, Pelago also speaks to the company's values in sustainability, innovation and responsible design. In today's chat with Jesper Panduro (CEO, Skagerak), Camilla Vest (President, Skagerak), Ditte Buus Nielsen (Designer, Skagerak), Susanna Wåhlin (Founder, Note Design Studio), and Malin Engvall (Designer, Note Design Studio), we get to know another side of Skagerak that's not widely shared: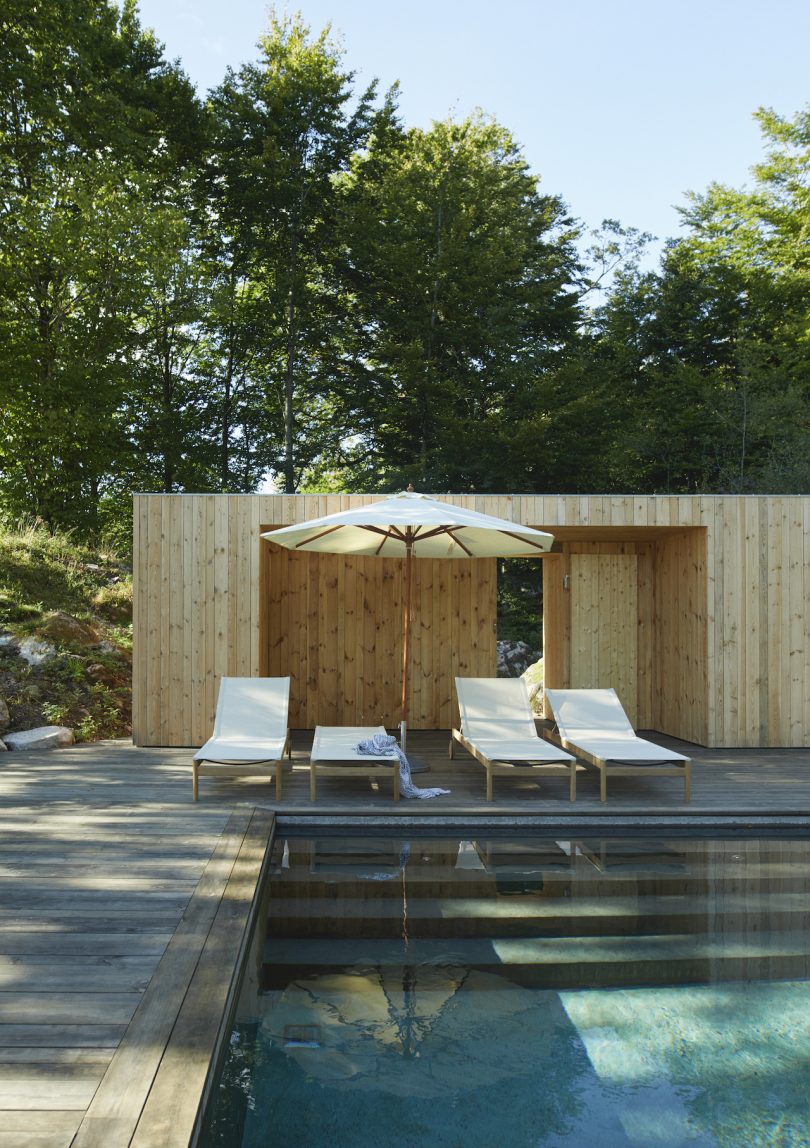 On designing slowly, even when it's frustrating:
Susanna: We started the project with free sketches and in the beginning, there were so many different pieces. Some pieces have disappeared and some new ones have come in. It's been three or four years that we've been working on the collection, and of course, sometimes it's frustrating with new things that you just want to present and get it out there and it's done.
Looking backwards, we honestly feel that it was good that it took that long because we really worked through everything. Pelago has a holistic expression to the whole Skagerak series and maybe we wouldn't have reached that if it had been quicker. It's not usual to work this long with any brand but we had trust in each other all the way.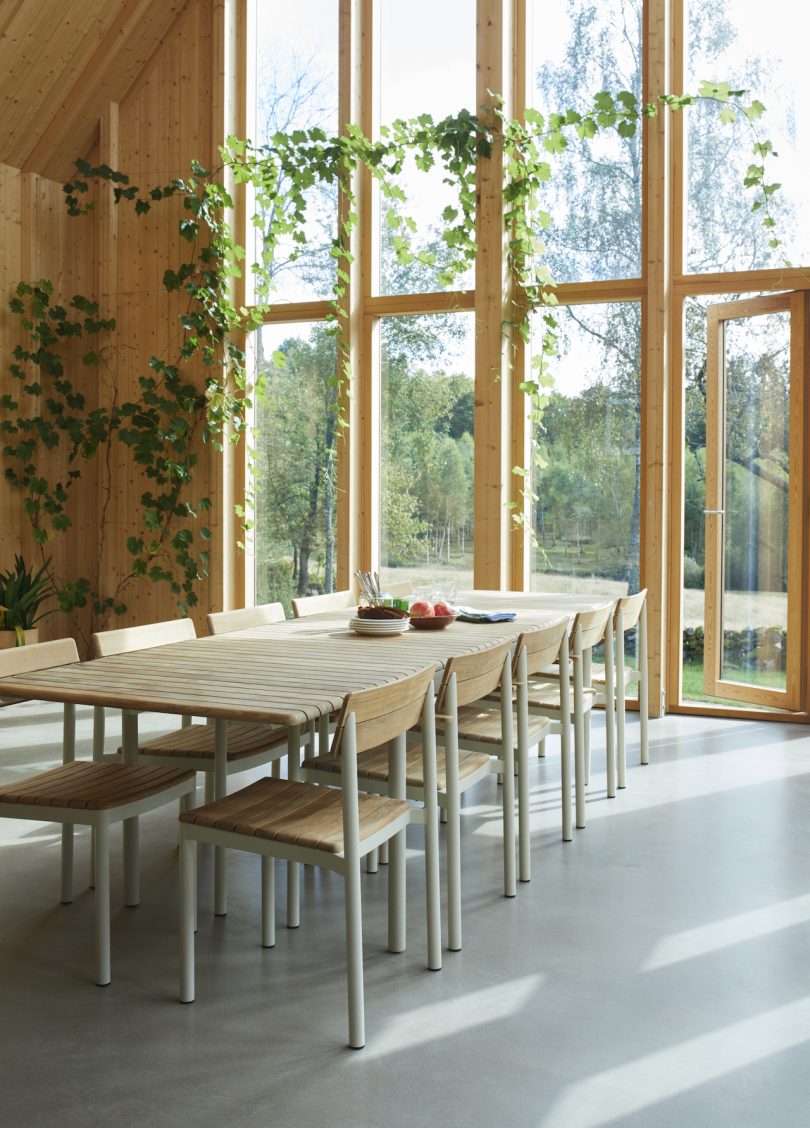 On running a company that champions responsible + sustainable design:
Jesper: It's important to me that we always think about the balance in life. For a company like ours, we have a responsibility to run our business in a decent, respectful way, and that means taking responsibility to actually do it. It means making sure that over time, it's a part of our daily decision-making. I've been working in this industry for many years and talk with all our team, from product development to quality control to sales. Responsibility, instead of saying it as just a word, we see it as a tool that will actually create a culture for you, so that responsibility is natural to think about.
On the unspoken truth that aesthetics play a role in sustainability:
Jesper: When it comes to creating products, you need to really like it. I think we can talk it about sustainability but if you don't like the looks of it, if it doesn't appeal to you, to your mind and to your heart, you won't buy it or keep it. So I think it starts with a really strong design with a really great product. After that, you can choose the right materials for the function.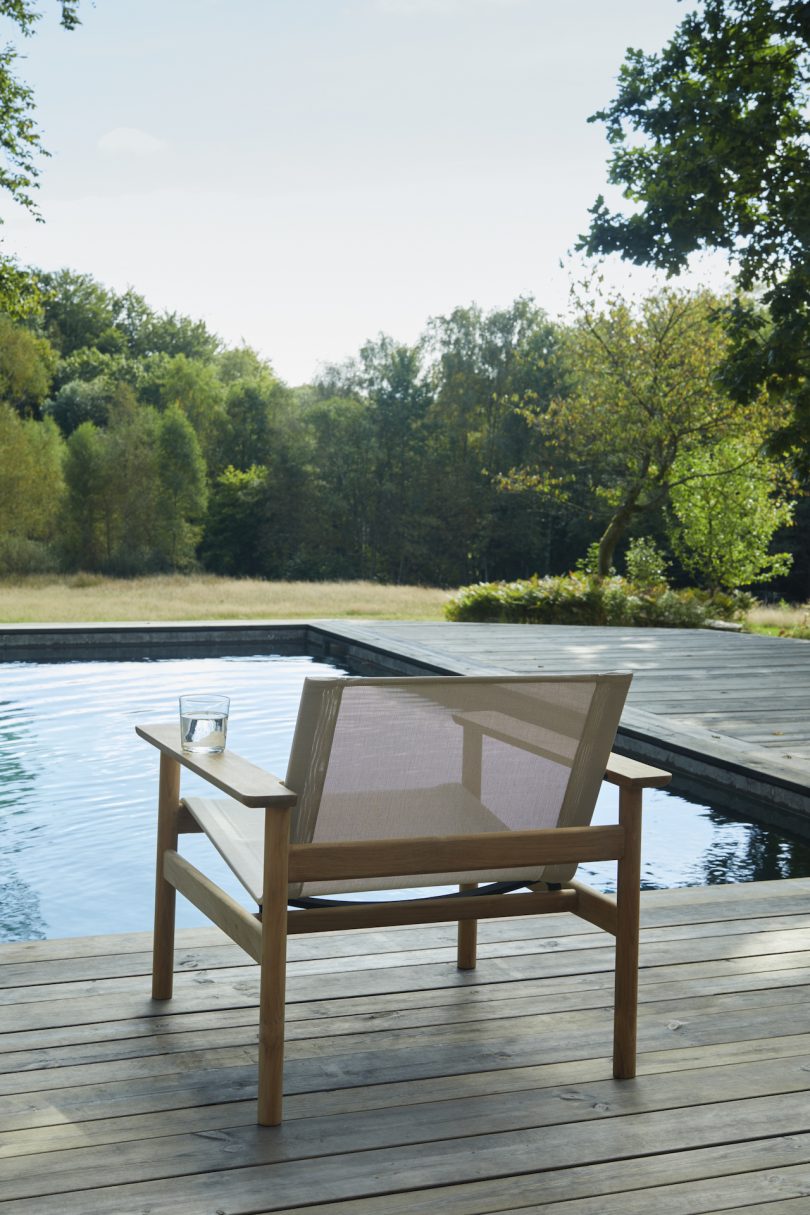 On advice for anyone who wants to operate their business thoughtfully and intentionally to meet goals beyond sales metrics:
Jesper: I think it's about being ambitious but at the same time, not to be greedy. Greed is a big word. I don't know a word with less meaning and less power but what I mean is, you know, three years ago we had individual bonuses in our company. People were focused on selling as much as possible, and we could just see that it made us out of balance. So we decided to work as a collective instead. If we make great results, it's a collective bonus. When we made that change, you could see that we actually worked as a collective. It might take some guts at the moment to do it, but for us, we actually all aligned. I see very often a focus on a 12-month fiscal year and it's often measured, well how are the finances? And I think you have to actually look up a bit and see what's happening in the world.
In the U.S., I see Patagonia, and Ben & Jerry's, and a lot of companies, us as well, join this thought that you don't have to be afraid to measure your success on other parameters than finance.
If you take it in a slow fashion, and if you do slow business, I think you will succeed in a way that you feel you have played an important role in the society where you're a part of. Even though we're a small company, we can actually play an important part because if we can inspire somebody or our own team, we made a difference.
We just had an auditor meeting today and they were like, well, you give three days every year to every employee where they can work for free for somebody else during work time. But we think it's right, because it feels right and not everything should be measured. It should be felt.
Vy: I think if every company in the world took to heart that internal responsibility of just leaving the world a little better than you found it, I feel we can solve so many problems. At the end of the day, if your bottom line sales are not the only goal, I think our world would be better off.
Jesper: And it's not that I say we don't need traffic. We have big dreams and we are not afraid of putting them out there, because if you don't talk about them, how would you ever work with them and succeed? Sometimes you need to be able to run a risk. Earlier this year we bought some land in Denmark which was used for farming, and in the spring, it will be planted with 90,000 trees to create a forest. Is that financially sound in the short run? Nope, not at all, but in the long run, there will be a forest. As a small company, we're actually able to do something big.
On designing a collection that's able to to transcend time and place:
Malin: We really focused on how it's going to be used and where it's going to be placed, really taking the bigger perspective on this project about how it's going to be used and why we should make it. We've been talking a lot about relaxation and generosity, like the feeling of relaxing and having big dinners, how we want people to enjoy it.
Susanna: We have been collecting images of all kinds of environments where I would love to fit this product line. Different countries, different places, just trying to get to a point where the design could fit all those places. Skagerak is a very Scandinavian brand, but we were trying to figure out if we could move Pelago into completely different countries and places, and we think we did it. It still feels Scandinavian, but it wouldn't feel wrong anywhere else.
Camilla: It is a very versatile collection and this is what we really are excited about, because it can go both ways, residential and hospitality. We see a trend now of old retro motels upstate getting revamped and we can totally see Pelago mixed in.
Susanna: We designed for the home environment but in this project we wanted to also reach the contract market. Sometimes contract furniture can be so stiff and boring and maybe not so appealing to the person using the product. So that was also definitely part of the journey, to make it fit into both the contract and the private environment.
Ditte: That was one of the most important aspects of this collaboration. We focus in general on the private home, but you can also use Skagerak products for contract. We don't make different product types for each market, so that was quite important, that you could easily sit in a private garden, but also at the hotel.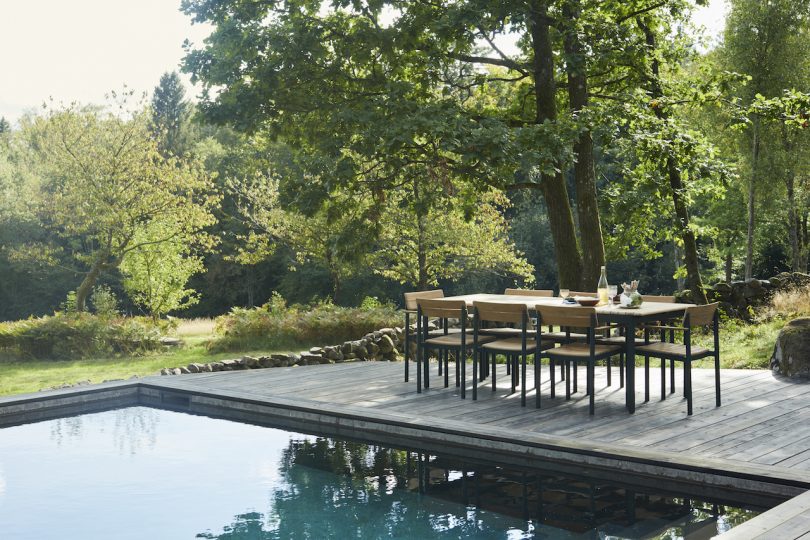 On grounding yourself in nature:
Jesper: To me, outdoors will never equal work. It's always about hanging around, creating memories. I think you get that kind of sensibility. You can be outdoors in a private setting or a contract setting but that sensibility is still there.
Vy: There's a term here called grounding. When you're outside and you placed your feet in the grass, you're grounding yourself physically in nature and there's a spiritual kind of feeling. Perhaps the same can be said when it comes to furniture, when you touch and feel a piece of very well-made wood furniture, you're grounding yourself – especially when the furniture is made for outdoors.
Jesper: I have twice embarrassed my kids at the same restaurant because I like grounding. I walk barefoot at home so I will forget my shoes and have to enter the restaurant barefooted. Grounding, I truly love and I believe it does something positive, at least in my mind. I like the idea, as you said, grounding yourself with the material because you actually touch it, you can feel connected in some way. There's a sensibility in that.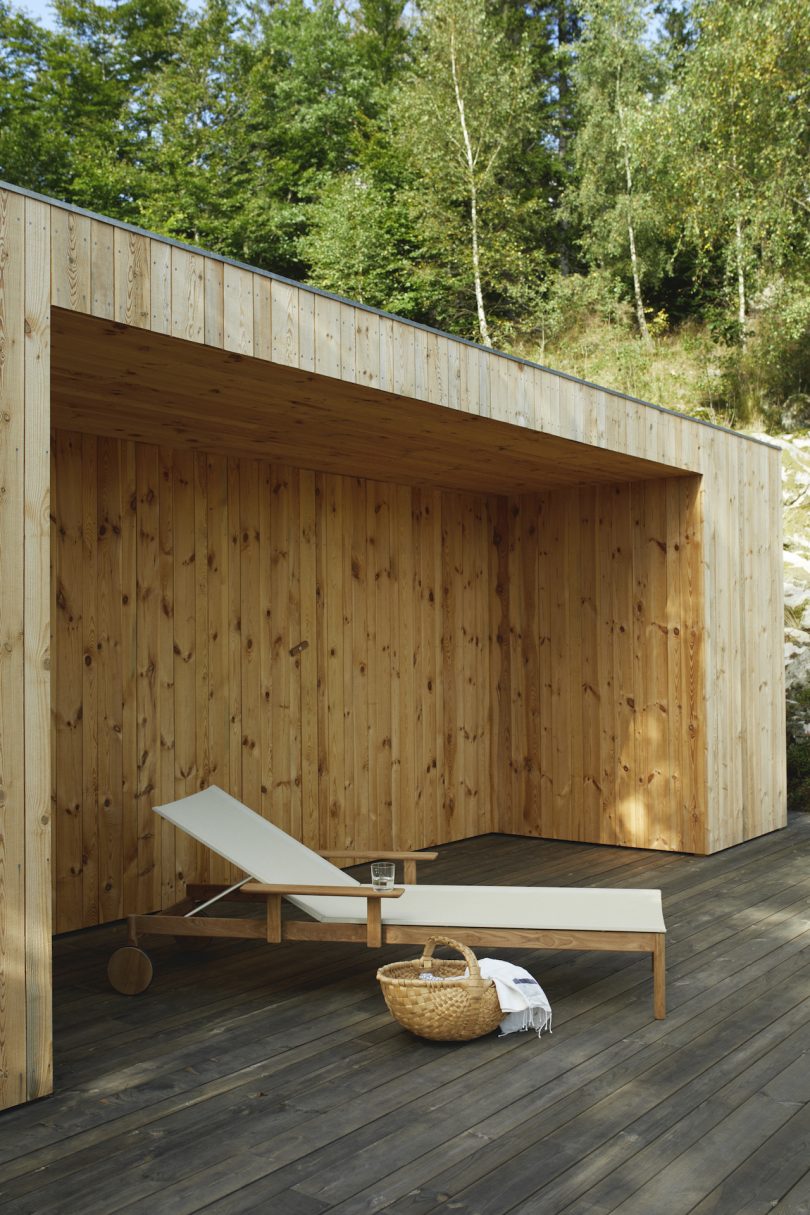 On the details that make timeless design:
Malin: Pelago should fit everywhere, from the big hotel with the pool side and sun beds to the small house in the woods. We really see it in so many different places. We tried to find that balance between a really strong character and a clear expression, but without stealing all the attention when it's put outside the house. We really let the materials speak themselves. We didn't add a lot of details but instead let the few strong details speak.
Susanna: I agree. We didn't try to be extravagant in any way, but it's been more about finding an expression of confidence in the products themselves. Anywhere we put pieces of Pelago, it should be obvious that they could fit there and they should be there.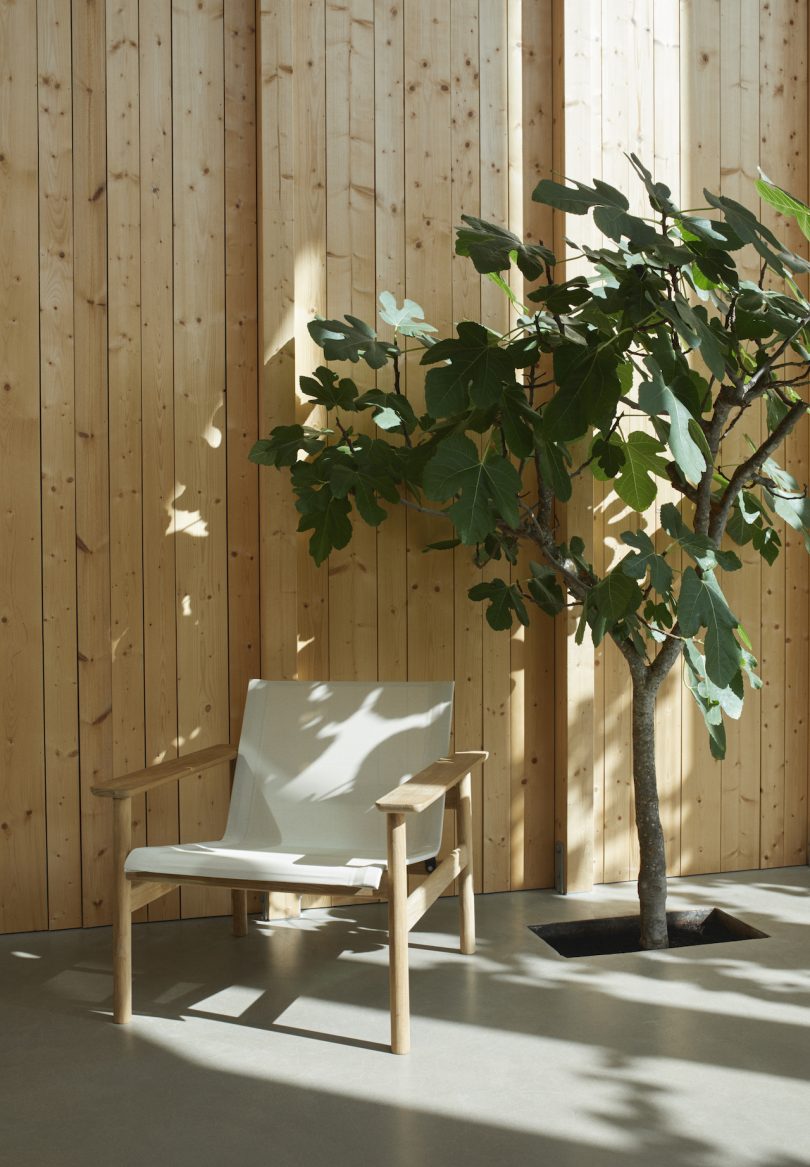 >>> Convinced you need Skagerak in your own home? Shop the collection here! <<<

Source: design-milk