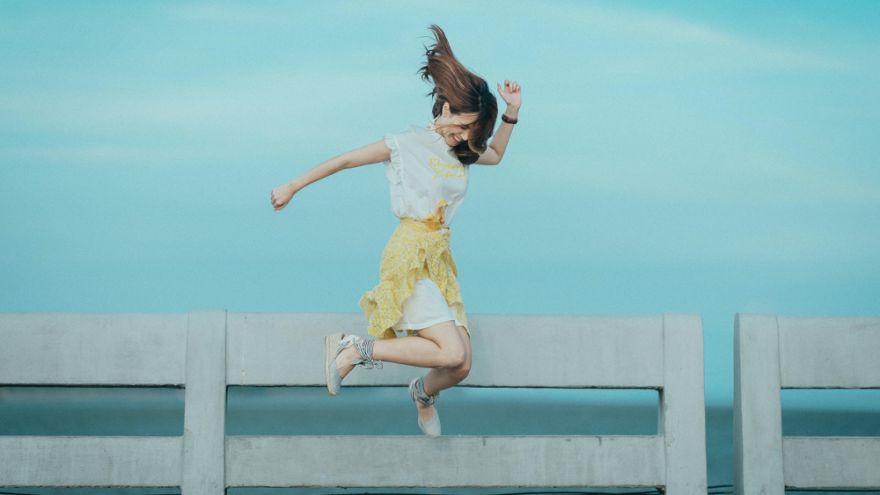 It's possible to manipulate ourselves to be happy. You could get your favorite food or watch your favorite movie to get that dose of temporary serotonin, but experts claim that an appreciation for theoretical science and philosophy is the formula for maintaining that constant source of serotonin. In a new paper published in Frontiers in Psychology, researchers were able to manipulate a series of neurological patterns that define happiness:
Participants involved in the preceding analysis who demonstrated self-awareness, a base knowledge of the peaks and limitations of the human mind, and adopted an empathetic worldview, dually evidenced increased life satisfaction and emotional self-regulation.
This group additionally expressed significantly lower levels of anxiety, stress, negative thoughts, and anger.
"In recent decades, psychological research on the effects of mindfulness-based interventions has greatly developed and demonstrated a range of beneficial outcomes in a variety of populations and contexts," the authors wrote in the new paper.
"Yet, the question of how to foster subjective well-being and happiness remains open. Here, we assessed the effectiveness of an integrated mental training program, The Art of Happiness on psychological well-being in a general population.
Reducing an emotional state to a consequence of cognitive and behavioral conditions–as opposed to a spiritual privilege, may make it easier to draft solutions during times of duress.
The authors acknowledge the enormous role mental illness plays in one's overall stability while encouraging introspection alongside clinical resources.
"Although there is a consistent interest in scientific research on the general topic of happiness, such studies present several limitations. Firstly, most of the research has focused on clinical studies to assess the effectiveness of happiness-based interventions—in line with more traditional psychological research, which is primarily concerned with the study of mental disorders," the authors continued.
image via The Ladders
Source: neatorama