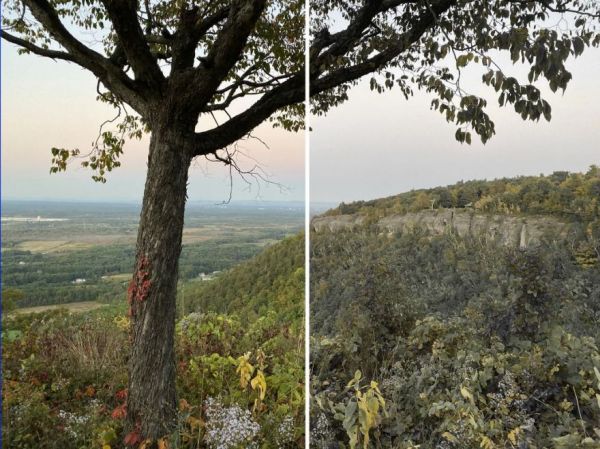 You may have heard at one time or another that dogs are colorblind. It's more complicated than that; they see colors, but not all the same colors we see. It's the same with cats, and there's a reason for it.  
From a physiology standpoint, the unique view comes down to types of light receptors in the eye itself. "Because dogs and cats are predators, they don't have to be able to tell the difference between some similar shades," Houpt explains. "As primates, we have to know whether that persimmon is ripe or not. We're better at color discrimination in order to find the correct foods." In other words, a grey rabbit is just as tasty as a brown one.

When it comes to clarity, humans also have an advantage over our domesticated pals. If a dog can make out an object from 20 feet away, a human can see it from 60 feet. The difference is even more pronounced for cats—what a cat can see from 20 feet, a human can see from 100 or even 200 feet out. Our pets aren't built to process crystal clear images of the world around them.
But that doesn't necessarily handicap a dog or cat. They excel in other senses, and even other facets of their vision. Read about the differences between our vision and our pets' vision at Popular Science. -via Digg
(Image credit: Stan Horaczek)
Source: neatorama