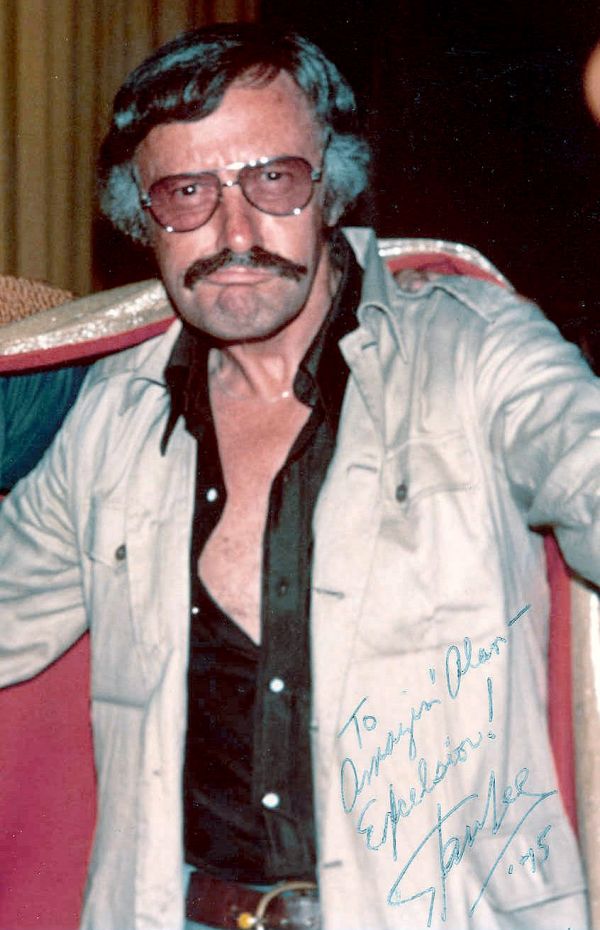 The iconic comic book superhero creator Stan Lee appears in all the Marvel movies, even posthumously in Avengers: Endgame. A reader asked how the tradition of Stan Lee cameos came about, and the answer grew to encompass an entire biography of Lee, which has many fascinating parts, like how he met his wife Joan.    
There are conflicting accounts on whether one of Lee's friends dared him to ask out some red headed model or his cousin set him up on a blind date with said model. Either way, Lee went to her office to see about that date. However, when he arrived and knocked at the door of the modeling agency, the woman who answered was someone completely different- a hat model from England by the name of Joan Boocock. Joan had come to America after marrying one Sanford Dorf, who had been serving in the UK during the war.

Stunned when he saw her, rather than play it cool, instead Lee apparently almost immediately professed his undying love for her, and then followed this awkward exchange up by telling her he'd had her face in his mind and been drawing it since he was a kid… (According to Lee, this wasn't any sort of cheesy line, but the absolute truth.)

Rather than finding any of this weird or creepy, despite being married at the time, Joan agreed to go out on a date with Lee.  As to why, despite by her own admission being in a happy marriage, she found it completely boring.  (I guess as you'd expect from marrying someone named Sanford Dorf.)

But Stan Lee, she states, "He wore a marvelous floppy hat and scarf and spouted Omar Khayyam [an 11th/12th century Persian poet] when he took me for a hamburger at Prexy's. He reminded me of that beautiful man, [British actor] Leslie Howard."

As for Lee, he said he knew right on his first date he wanted to marry Joan. Two weeks later, not caring in the slightest that she was already married, he proposed and she said yes.
Actually getting to the alter was kind of complicated, but they were married for 69 years until Joan's death. As for the cameos, those were in place before there were any Marvel movies. Read that story and more about Stan Lee at Today I Found Out. 
(Image credit: Alan Light)
Source: neatorama