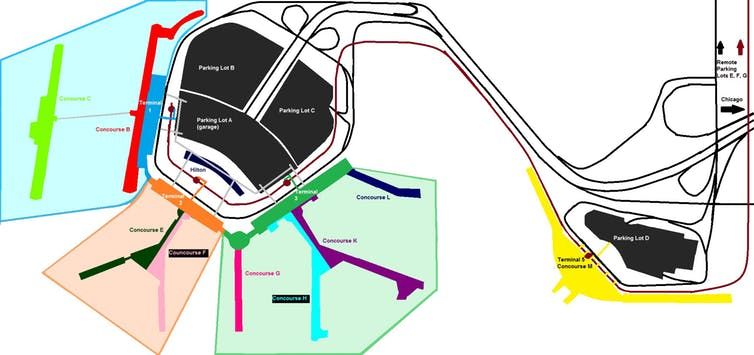 Though there are ergonomically designed airports which seem futuristic in their efforts to maximize efficiency and get passengers where they need to be on time, a lot of airports still struggle with the age-old problem of congestion.
Increasing demand could not be simply solved by making airports bigger without sorting out the dynamics happening within the airport itself, from the moment passengers step inside the gates to the time they take off.
Even at the dawn of the jet age, airlines had trouble moving people and bags through airports – and they still do. It's unclear that bigger airports serving ever more passengers will have an easier time than their smaller, less crowded predecessors.
(Image credit: Wikimedia Commons)
Source: neatorama