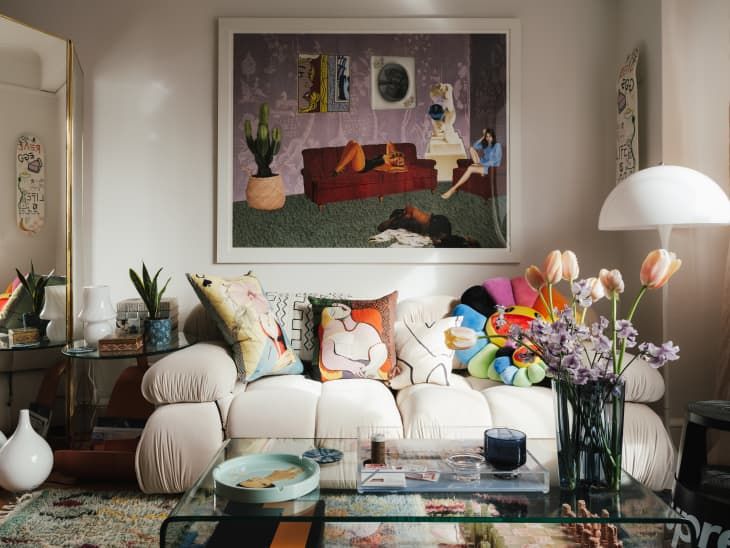 Building and cultivating a personal art collection can be a difficult and tedious feat. From picking the real (and right) art pieces for your collection to finding the right platforms or access to purchase these artworks, the processes involved in creating a collection can be intimidating. An art buying and discovery platform aims to make the job easier for young art enthusiasts, as Apartment Therapy details:
That's essentially the ethos behind Salon 21, an art buying and discovery platform for young art enthusiasts with a focus on democratizing art by providing access to makers through digital artist talks and curated events. Founder Alex Bass knows a thing or two about building a collection with limited resources; she outfitted her prewar West Village studio with a mixture of her own artwork and personal pieces by friends, artists she admires, and even a piece from the famous street artist Trevor Andrew, aka Gucci Ghost, which she won in an Instagram contest… but more on that later!).
To see tips on starting your personal art collection, you can check the full piece here.
Source: neatorama