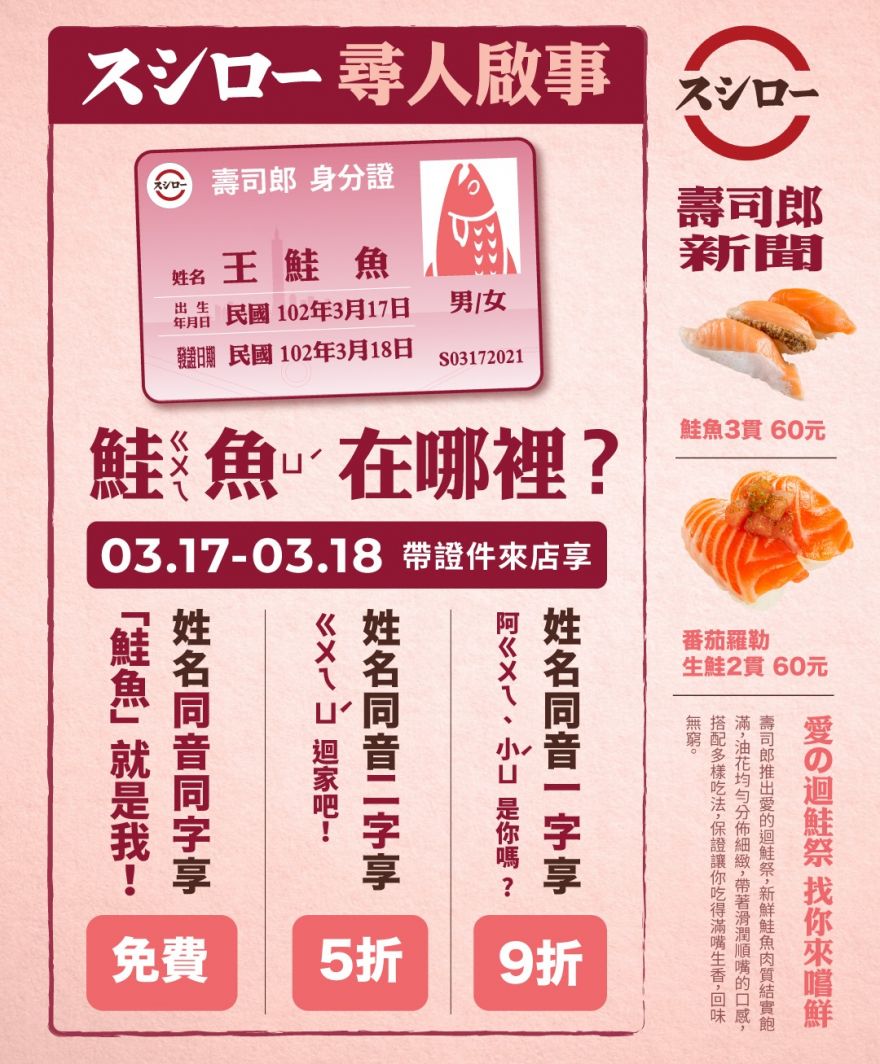 Taiwan — A few weeks ago, the Japanese food chain Sushiro announced that they will be giving free meals to people whose names contain the Chinese characters 鮭 and 魚. When put together, these characters translate to "salmon."
The offer promised such individuals a free meal for up to six people including the one with the fishy name.
But in order to be eligible for the promotion, participants would be required to provide proof via official identification.
Naturally, only a few people would qualify in the promo. But because of Taiwan's Name Act, which allows individuals to change their names up to three times, there were people who went into the registration office to have their names changed in order to qualify for the promo.
Of course, Taiwan's Ministry of the Interior was not too happy about this, and he warned the country's citizens about changing their names.
(Image Credit: Sushiro Taiwan/ Facebook/ Mashable)
Source: neatorama