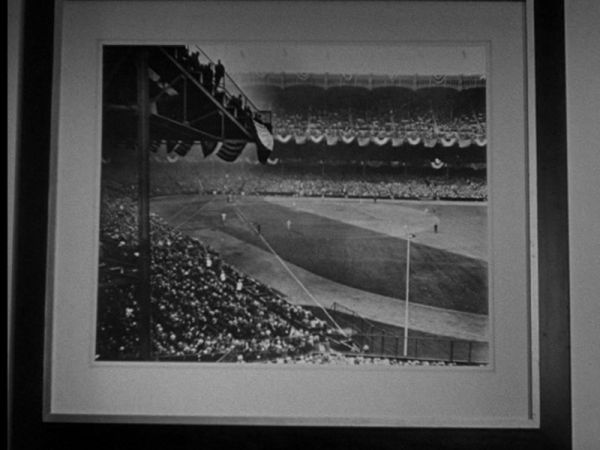 Baseball is a game that lends itself to statistics nerdery. Some fans know all the players and their stats, others know the long history of games in great detail. Tom Shieber at Baseball Researcher knows how to find the answers to the most obscure questions by detailed investigation. There is a scene in the 1940 movie The Great McGinty in which mayor Dan McGinty pulls out a photograph of a baseball game.   
McGinty: Now look at that crowd. How many people do you think there were at the game?
Maxwell: I'm sure I don't have the faintest idea.
McGinty: Look again. How many people do you think there are in that photograph?
Maxwell: 10,000.
McGinty: Guess again.
Maxwell: 20,000. Mr. Mayor …
McGinty: You're not even warm, Mr. Maxwell.
Maxwell: Well … [Suddenly realizing what's really going on.] Oh. You mean it's more like 40,000?
McGinty: It's more like it. But that ain't it.
Maxwell: Mr. Mayor, about that flaw you mentioned …
McGinty: There's no flaw in that photograph, Mr. Maxwell. It's perfect. What was your last guess?
Maxwell: 50,000?
McGinty: [Laughs]. There were 75,000 people in that stadium. Ain't that wonderful? 75,000 filling their lungs with nature's own sunshine. I'll send the guy up to see you. Goodbye.
Were there really 75,000 people in that photograph? Or, more to the point, at the game represented by the picture, which does not show the entire crowd? To find the answer, Shieber determined the exact game depicted in the movie prop through painstakingly studying the clues in the image, then linked his findings with the architectural history of the ballpark. Read what he found and how he found it at Baseball Researcher. -via Metafilter

Source: neatorama