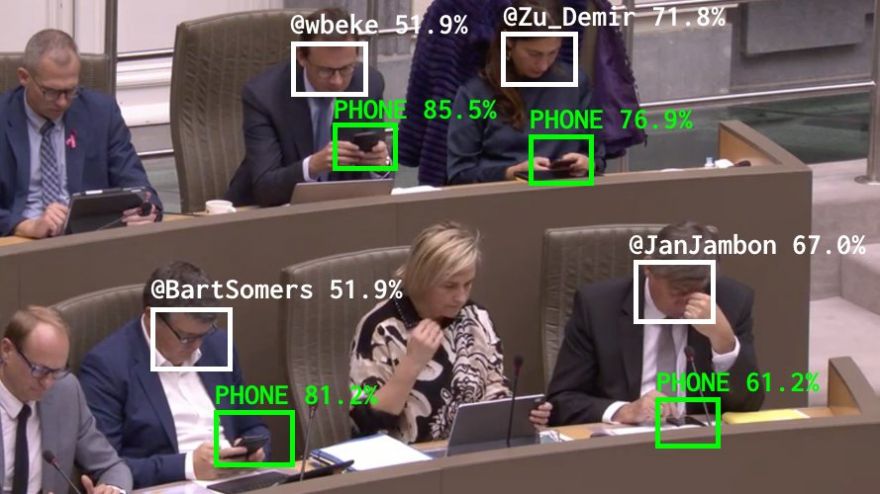 There's no harm in spending a lot of hours on your favorite gadget, provided that you're doing it in your free time. However, if you're casually browsing on your phone during work– then that's a different story, especially if you're a politician. An AI is now out for politician's necks as they call out political figures who spend time on their phones during parliament sessions. The AI, called The Flemish Scrollers, is a computer program that uses facial recognition to automatically call out politicians in the Flemish province of Belgium:
Launched Monday, Depoorter's system monitors daily livestreams of government meetings onYouTube to assess how long a representative has been looking at their phone versus the meeting in progress. If the AI detects a distracted person, it will publicly identify the party by posting the clip — on Instagram@TheFlemishScrollers, and Twitter@FlemishScroller.
The accused representative will be named and shamed with their social media handles. The bot also politely requests they "pls stay focused!"
According to Depoorter'swebsite, if there is no session in progress, the software will begin analyzing and learning from archived livestreams instead. Whether this means the software will routinely post evidence of past distraction wasn't clear. Depoorter did not immediately respond to a request for comment.
Image credit: Dries Depoorter
Source: neatorama