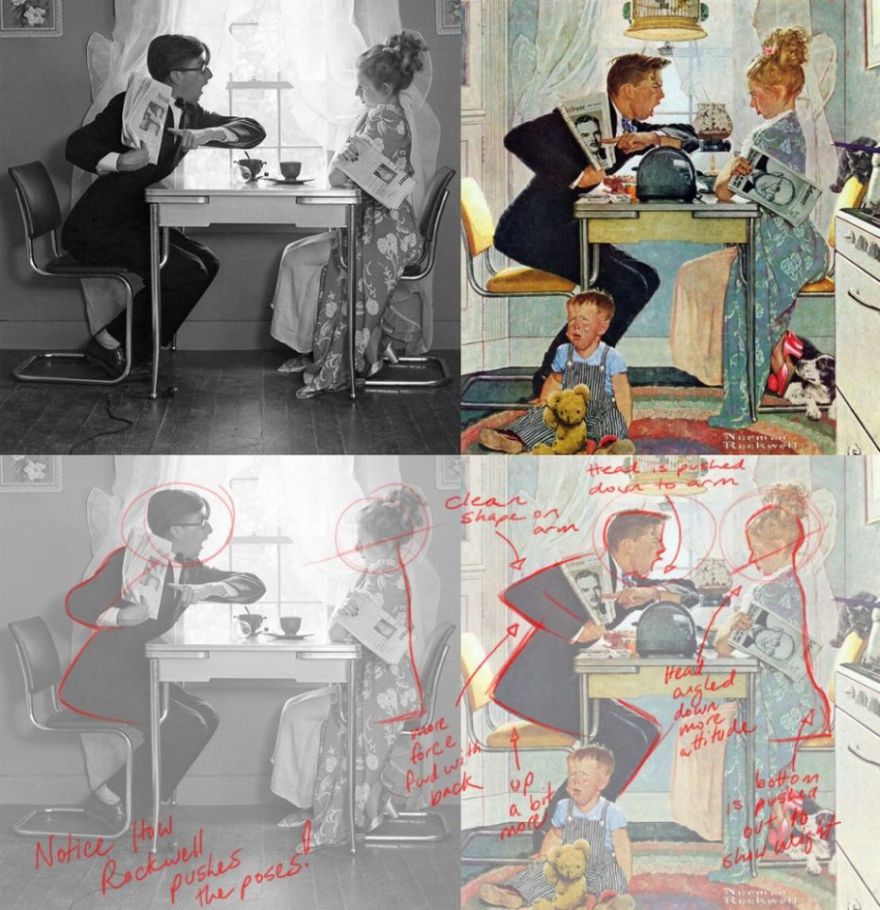 Norman Rockwell used photos to create his illustrations, with his creative process starting with an actual camera. Rockwell used photos, taken by different photographers, that featured his neighbors and friends. Critics have dismissed his illustrations of the American life as idealistic, but this doesn't mean that his artworks shouldn't be admired, no! Whether or not you think that his pieces are realistic or unrealistic, he used photos for his art: 
The cameramen included a German immigrant named Clemens Kalischer: "An artist-photographer himself, Kalischer was at odds with the tracing techniques and saccharine subject matter in Rockwell's work. After all, Rockwell never painted freehand, and almost all of his paintings were commissioned by magazines and advertising companies."
But "although he may not have clicked the shutter, Rockwell directed every facet of every composition," as you can see by examining his paintings and reference photos together, featured as they've been on sites like Petapixel.
Image via Open Culture
Source: neatorama