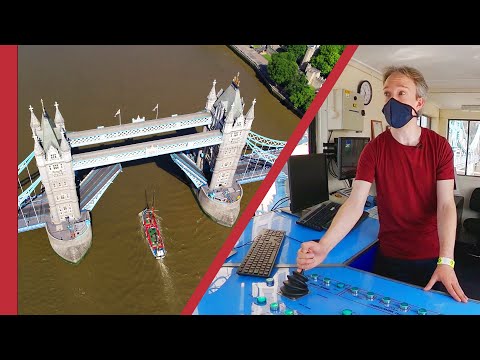 The Tower Bridge in London is a tourist attraction, and it carries tons of traffic over the River Thames -more than 20,000 vehicles a day. It is also a drawbridge that lifts up when a tall boat goes beneath, due to an old law that says river traffic has the right-of-way. Recently, Tom Scott had the opportunity to participate in lifting the bridge for a boat. I don't know how long ago that was, but on the day he uploaded the video, Tower Bridge became stuck open in its upright position and traffic is currently a mess.
honestly, you let @tomscott press a couple of buttons and all hell let's loose.

— Hair Bear (@hair_bear_18) August 9, 2021
Thanks a lot, Tom.
Source: neatorama