🍳 Singapore Airlines spends $500 million a year to cook 50,000 in-flight meals a day, including up to 7,000 omelet dishes served in flights departing from 77 different cities around the world. How do they do it? Here's how. It's simply amazing.
🎨 The Internet saves an amazing hand-painted mural inside this home from being painted over. Go us!
🕹️ Oh, how I want to go back in time, so I can see Nintendo's SlamFest of 1999 with my own eyes.
🤣 This professor waited and waited for 40 of his students to show up to class. But they never did … and the reason will have you laughing out loud.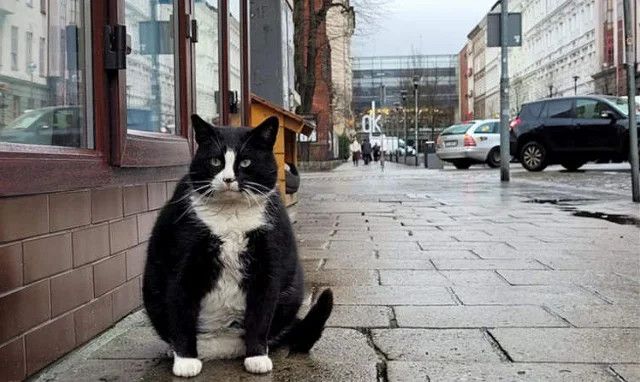 This fat cat is a top-rated tourist attraction in the Polish city of Szczecin. He's rated ⭐⭐⭐⭐⭐!
🔫 Watch a bullet bounce off water in ultra slow motion.
🕸️ 8 Wednesday Fan Art Tees and Big & Tall T-shirts
👕 Don't miss: Funny T-Shirt sale over at the NeatoShop. Save up to 20% on all Funny tees!
Source: neatorama