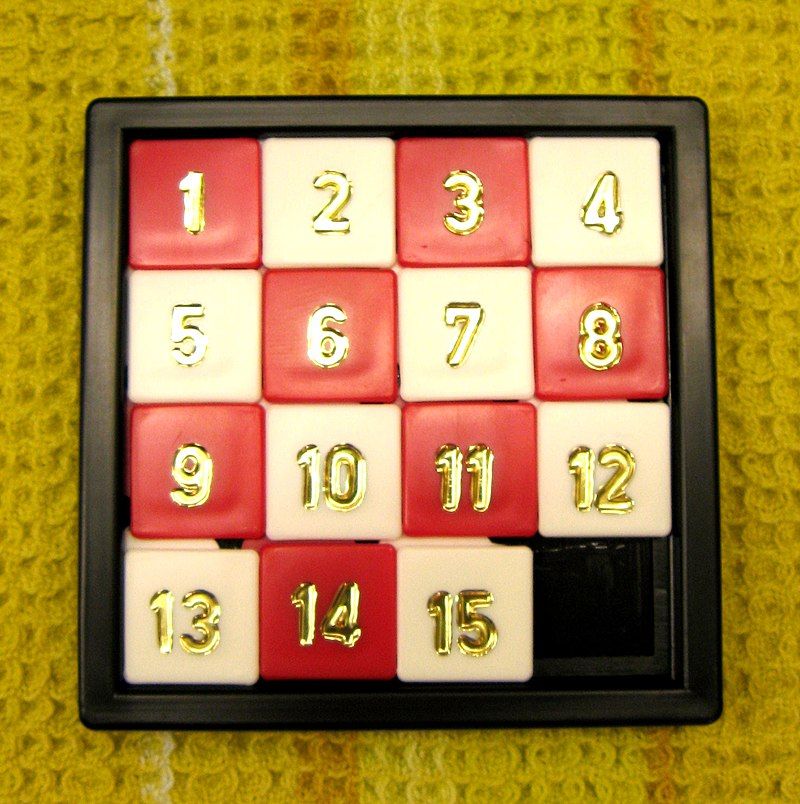 For lay people like us, it is enough to say that magnets stick to some metals. What makes it happen is something far too complex for us to understand. Even physicists have been looking for a more detailed model of how magnets work.
But a group of graduate students from Johns Hopkins university found inspiration from the mathematical principles behind the 15-puzzle to gain insight on the physics of ferromagnetism.
"Itinerant ferromagnetism is actually one of the hardest problems in theoretical condensed matter physics," said Yi Li, a physicist at Johns Hopkins University.
But Li and two graduate students, Eric Bobrow and Keaton Stubis, may be just a bit closer to solving the problem. Using the mathematics of the 15-puzzle, they expanded a well-known theorem that describes an idealized case of itinerant ferromagnetism.
In their new analysis, published in the journal Physical Review B, they extend the theorem to explain a broader and more realistic system, potentially leading to a more rigorous model of how magnets work.
(Image credit: Wikimedia Commons)
Source: neatorama