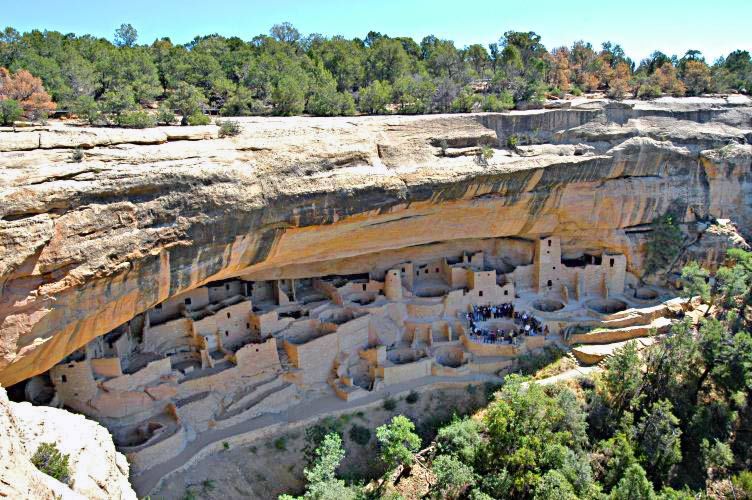 The Ancestral Puebloans have lived for hundreds of years in what is now western New Mexico — a treacherous and arid landscape. For a time, this place experienced devastating droughts, and these droughts have affected them. But thanks to their creativity and ingenuity, the Ancestral Puebloans survived these droughts. How? By melting ancient ice found deep in the caves.
Exploring an ice-laden lava tube of the El Malpais National Monument and using precisely radiocarbon- dated charcoal found preserved deep in an ice deposit in a lava tube, USF geosciences Professor Bogdan Onac and his team discovered that Ancestral Puebloans survived devastating droughts by traveling deep into the caves to melt ancient ice as a water resource.
Dating back as far as AD 150 to 950, the water gatherers left behind charred material in the cave indicating they started small fires to melt the ice to collect as drinking water or perhaps for religious rituals. Working in collaboration with colleagues from the National Park Service, the University of Minnesota and a research institute from Romania, the team published its discovery in Scientific Reports.
The droughts are believed to have influenced settlement and subsistence strategies, agricultural intensification, demographic trends and migration of the complex Ancestral Puebloan societies that once inhabited the American Southwest. Researchers claim the discovery from ice deposits presents "unambiguous evidence" of five drought events that impacted Ancestral Puebloan society during those centuries.
Learn more about this over at ScienceDaily.
Now that's persistence.
(Image Credit: Lorax/ Wikimedia Commons)
Source: neatorama