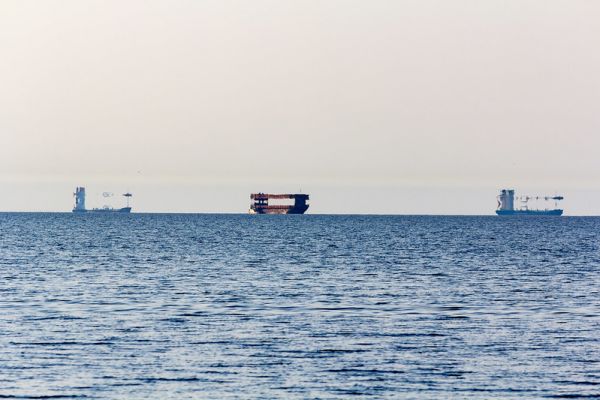 The phenomenon known as the Fata Morgana mirage causes seafarers to see things that don't exist on the horizon. It's not due to seasickness or hunger or the relentless boredom of sailing driving one mad, but those things probably didn't help. It's a real illusion caused by the way light works with the atmosphere and the sea.
In 1818, when British explorer John Ross entered Lancaster Sound while seeking the Northwest Passage, he saw a mountain blocking his ship's course and decided to sail no further. Ross named the mountain range the Croker Mountains, but a later expedition showed that they did not exist. In 1906, American explorer Robert Peary viewed a vast land northwest of Ellesmere Island and named it Crocker Land after his patron George Crocker. A couple of years later, Donald MacMillan went in search of the island and for five days chased the frozen apparition in vain before realizing that like Peary what he was seeing was an illusion.
A conspiracy theorist might see meaning in the similarity of the names, but these are just a couple of the big mistakes caused by the mirage. Read an explanation of how the Fata Morgana mirage works at Amusing Planet.
(Image credit: Flickr user Juris Seņņikovs)
Source: neatorama