While million-dollar masterpieces may dominate headlines, these art sales only represent a fraction of the increasingly accessible and exciting art market. Thanks to the internet, it's easier than ever to discover investment-worthy artists beyond auction house heavyweights like Warhol, Koons, or Basquiat. Such artists are known as blue-chip or established artists, meaning their artworks consistently sell for high prices on the secondary market and are held in the collections of established institutions. Beyond the blue-chip lies the frontier of emerging artists, or younger and yet-to-be recognized artists in the early to middle stages of their career. While these artists may not yet have name recognition, they are the up-and-coming vanguard of contemporary art, and their works are available to collectors of all stripes.
Why Collect Emerging Art?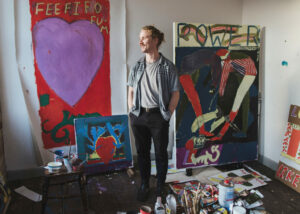 Today's emerging artists are tomorrow's established artists, and purchasing an artwork early in an artist's career yields the greatest chance for you to see an increase in its value over time. But when purchasing emerging art, you are not just making a potential financial investment—you're supporting an artist's career. You can make this investment meaningful by supporting artists from your local community or by purchasing art about ideas that are important to you. You might also simply fall in love with an artist's work, which is ultimately the most important factor.
How to Get Started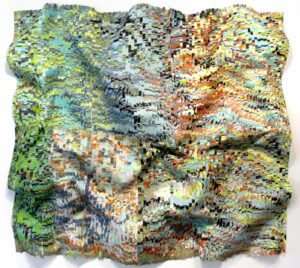 Ask why: Are you primarily looking for art to decorate your home? Are you betting on potential return on investment? Or are you purchasing out of appreciation for the art itself? There's a market for each of these priorities, but your goals as a collector will inform your approach.
Immerse yourself: Attend local galleries, degree shows at art schools, and fairs like The Other Art Fair to get a feel for the trajectory of contemporary art trends and determine what you like. Look at online galleries like Saatchi Art to discover emerging art beyond your region. Saatchi Art's One to Watch series and annual Rising Stars report highlights promising artists from around the globe. You can also explore what other collectors are buying, and peruse curators' picks. 
Set a budget: Emerging art is available at a range of prices, depending on size, medium, and the artist's career stage. If you're working with a tight budget, check out small prints and photographs to get started. If you're working with a larger budget, then you might take the opportunity to invest in a Rising Star before they go big.
Do your homework: If you're looking to purchase from an artist on the rise, check out the artist's CV. Many of Saatchi Art's top-selling artists, for example, exhibit frequently, participate in artists' residencies, are featured in art publications, and have artworks housed in the collections of small museums and even notable private collectors.
Buy what you love: While an artist's career history may be important to hopeful investors, a short CV shouldn't cancel out your love of the art itself. There are no guarantees when it comes to investing, and ultimately Saatchi Art always advises buying what you love and could imagine living with for a long time. 
Popular Mediums & Styles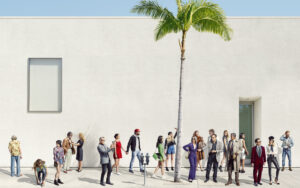 Given the breadth of emerging art, there are more opportunities to discover original artwork that resonates with you and your unique interests. As a collector, you might even build a niche collection focusing on a particular style, medium, or region, like landscapes, abstracts, or even nude photographs. Emerging artists are also the ones shaping the future of art by pioneering new mediums, like digital art, and reinventing traditions, like portraiture. 
Build Your Collection Today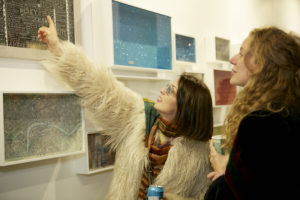 In sum, there are as many ways to collect emerging art as there are noteworthy artworks available. If you find the possibilities overwhelming, Saatchi Art can help you narrow your scope. Contact a curator today for a one-on-one art advisory to discover contemporary art that suits your goals, preferences, and budget as a collector. 
Love reading about all things art? You can have articles from Canvas, curated collections, and stories about emerging artists delivered straight to your inbox. Sign up for the Saatchi Art Newsletter.
Source: saatchiart.com