We're proud to create the following content in partnership with Squarespace, an easy-to-use website builder. Our partners are hand picked by the Design Milk team because they represent the best in design. You can start your free trial today. Use code DESIGNMILK for 10% off.
A creative entrepreneur setting up shop online has to master many things at once: branding, photography, copywriting, coding, advertising – and that's in addition to their "real" work, whether that's mid century-inspired ceramics or interior design or portrait photography. Each one of those website skills can take a lifetime to learn, and might pull your attention away from doing the work you're most passionate about. Maybe you have the time, desire and emotional bandwidth to learn the big topics, like excellent website design and search strategies, and the minutiae as well, from how best to incorporate your brand's colors into your page layout to copy editing your About page. On the other hand, maybe you want to spend as much of your time as possible actually creating gorgeous portraits, unique ceramics or beautiful rooms for your clients and not sitting behind your laptop.
Squarespace gets that. The basics there are easier than anywhere else: With a year-long membership, you'll get a custom domain for free, and you'll avoid extra fees for must-haves like privacy registration, SSL security certificates and renewals. (If your domain is registered elsewhere, you can transfer it to Squarespace with minimal hassle.)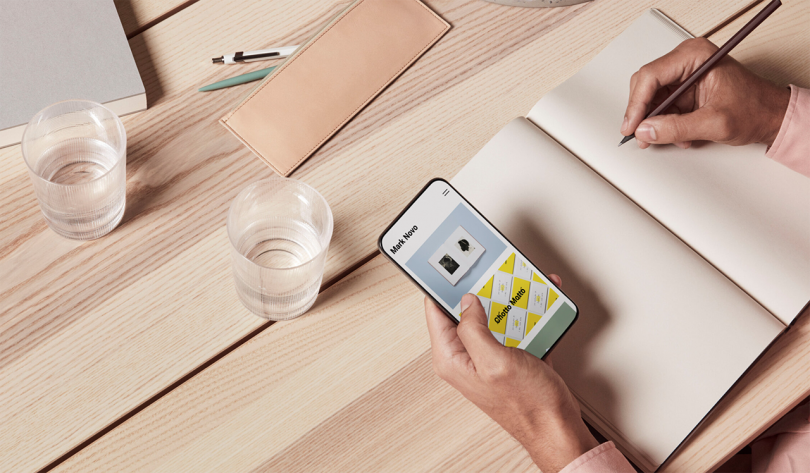 Moving beyond the basics: When creative professionals join Squarespace, they can set up shop online with a fast, beautiful, search-optimized website within hours, thanks to super-stylish templates that will do most of the heavy lifting for you. Squarespace users can get help 24-7 through its customer service hotline and community message boards – plus regular live webinars that cover getting started online, creating your shop and growing your audience. And for Squarespace members like jewelry designer Hannah Jewett, the platform's video tutorials have provided all the instruction they needed to sell their work: "I love the tutorial videos! Most of my jewelry and 3D modeling skillset is self-taught through YouTube, so I'm a big fan of Squarespace's knowledge library."
Maybe, though, that only gets you 90 percent of where you want to go, or maybe you want to focus entirely on your work. Happily, there's no need to ask around for a freelancer whose style (and budget expectations) may or may not match your requirements: hiring a Squarespace Expert via their Marketplace can solve all those needs at once.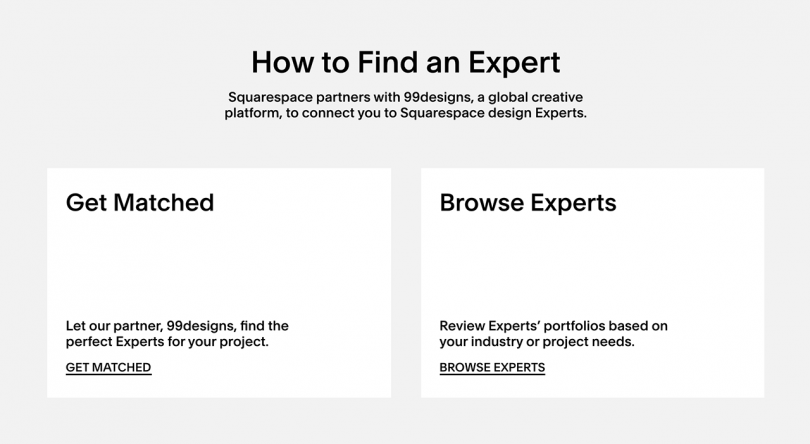 Squarespace vets its roster of designers and developers (basically speaking, the former determine how your site looks, while the latter determine how it works). You'll also have plenty of opportunities to see samples of your Squarespace Expert's past work and find a style that works for you. Not sure who'd be the best match for your aesthetic and your tech needs? It's easy to "Get Matched" with an Expert, just fill out a short form describing what you're looking for. Squarespace Experts can tackle everything from a full site build – creating your website from the ground up – to design reviews, which will provide you with a professional audit on the look and feel of your site. Other Experts can focus 100 percent on your ecommerce needs, whether you need to add a large (or small) number of products or you're looking to set up online payments. Maybe you just need a tiny task performed, like changing a font, formatting some text or setting up a new form. A Squarespace Expert can do that, too.
Squarespace Experts include teams like Mediaspace, which has worked on over 300 projects on the platform. Their work includes full-site builds, setting up online stores, design and marketing tasks. Have a peek the super-expressive website they made for New York creative agency Traffic or the Hermosa Beach studio SoHo Yoga, whose site allows clients to learn about upcoming classes and workshops as well as shop the brand's retail space.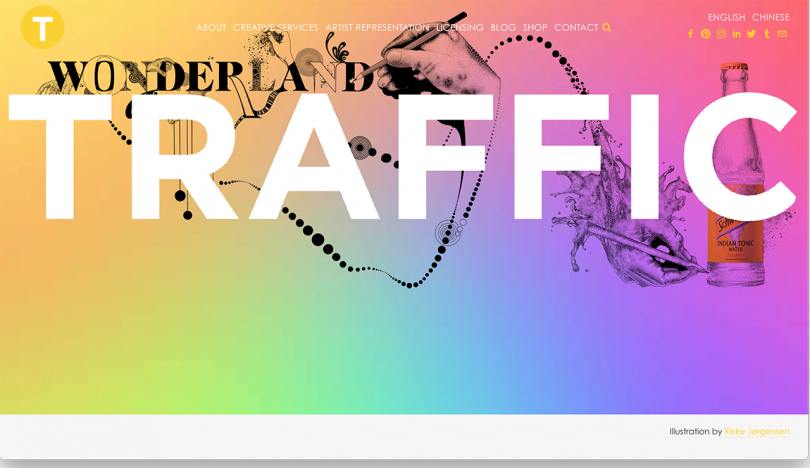 Squarespace Expert team The MomPop can build new websites from scratch, improve the functionality of your existing site or build your debut online shop. They make creative, sophisticated websites for creative-facing experts like Lauren O'Connell along with shoppable showcases for San Francisco brand One New Road, which offers artisanally produced scarves made in India.
No matter what kind of job you're hoping to tackle, big or small, from the most comprehensive redesign to the tiniest letter kerning, a Squarespace Expert can take a slew of to-dos off your list. It might just be the best investment you could make in your business: one that provides you with more sales and more time to spend doing what you love.
If you're ready to share your own vision with the world, or building a new brand, take the first step today with Squarespace. Start your free two week trial and use coupon code DESIGNMILK when you're ready to get 10% off your first domain.

Source: design-milk