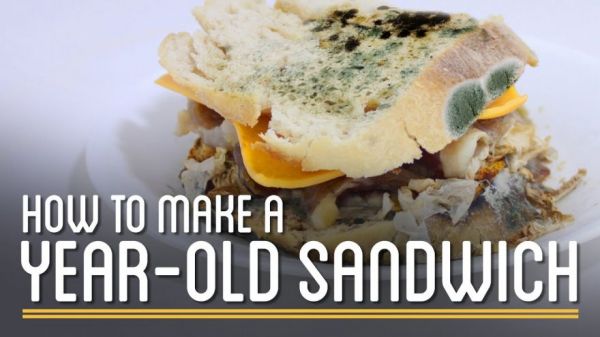 Everybody knows sandwiches are best eaten fresh, but sometimes we get distracted, fill up on other foods or forget we made dinner plans with someone from our Improv group and our sandwich ends up neglected and uneaten.
Then when we try to eat it anyway we discover it's dry (or soggy) and tastes like crap, so imagine what a sandwich eaten a year later would taste like…*barf*
Despite the disgusting nature of this premise Andy George of How To Make Everything felt he needed to know what it would take to make a sandwich edible after a year.
So he spoke to an expert on what makes food rot, then set about pickling, smoking, dehydrating and salt curing the makings of a year-old sandwich.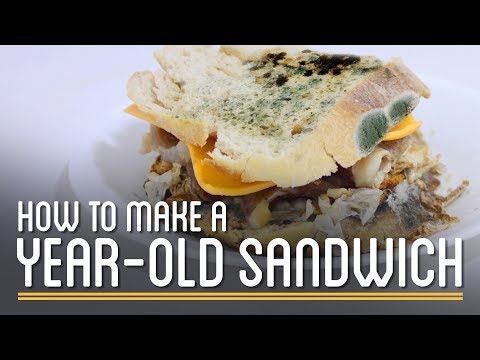 -Via Geeks Are Sexy
Source: neatorama