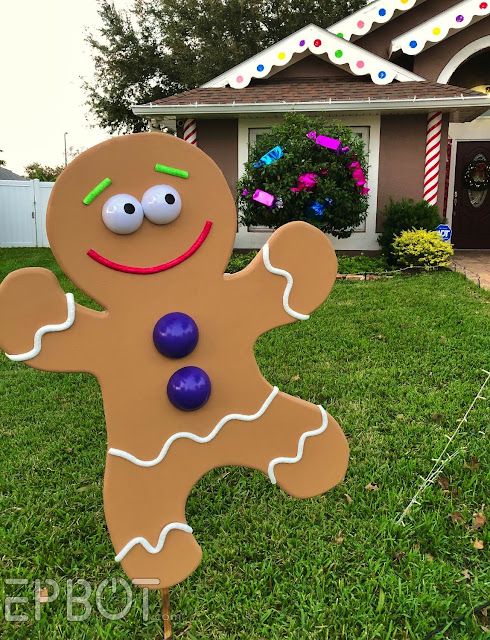 It would be nice to have some oversized Christmas decorations for your yard that aren't the same as everyone else's, but that means spending a lot of money. Unless you make them yourself! Jen and John Yates of Epbot created a variety of decorations that turned their neighbors' home into a giant gingerbread house! The gingerbread man you see here is cut from a panel of pink foam insulation, and his eyes and buttons are tree ornaments cut in half. They also explain how they made peppermint stick columns, a giant mint lollipop, starlight mints, and these huge wrapped candies, which ended up in a tree.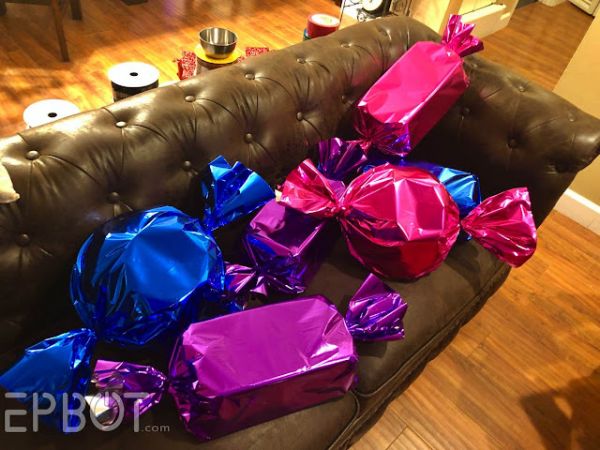 The wrapped candies are the easiest to make, requiring only a trip to Dollar Tree and a few minutes to assemble, plus you can take them apart and reuse them next year. The rest of the projects involve some painting, but nothing that requires specialized tools or a workshop. See a video of the finished house here. The process of making all these decorations is explained and illustrated at Epbot.
If you're wondering why the post is titled "part 2," it's because part 1 is about decorating the same house last year.
Source: neatorama