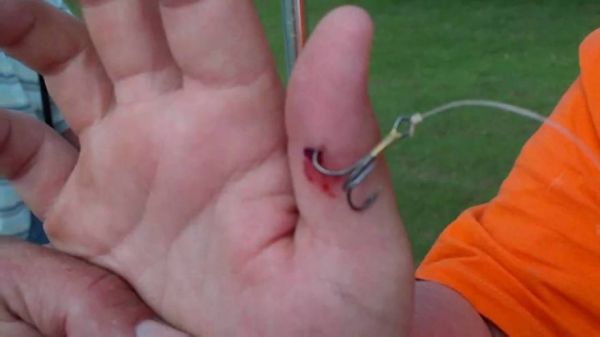 Fish hooks are barbed so they dig in and stay in, which is great when you're trying to catch a fish but terrible when the hook gets caught in your clothes or, even worse, your skin.
Fishermen get hooks stuck in their hands, arms, legs, backs and *gasp* faces all the time, and many of the manly men I've gone fishin' with simply yank it out heedless of the pain or the scar.
Rather than indiscriminately ripping a barbed hook out of your flesh you should follow the steps on this illustrated guide created by The Art Of Manliness and pluck that hook with less pain and less skin lost!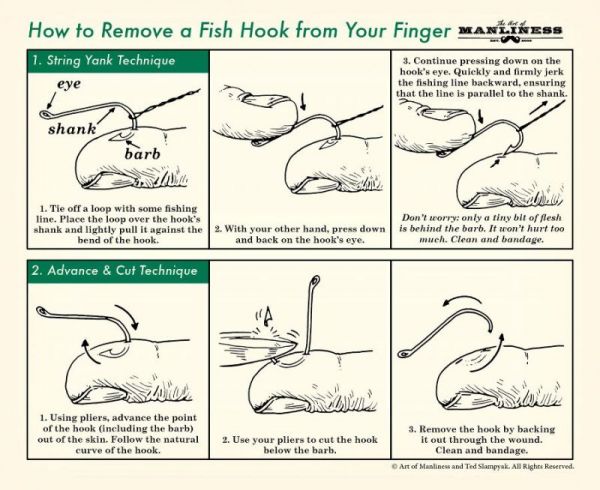 -Via Lifehacker
Source: neatorama