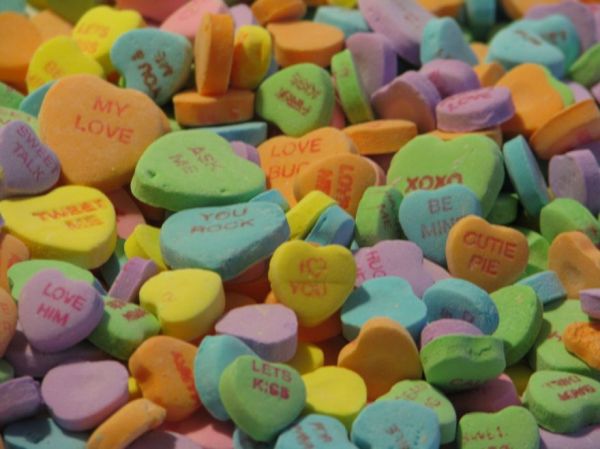 Sweets for the sweet! That makes so much sense that it's hard to imagine a Valentines Day without candy, whether it's fancy chocolates in a heart-shaped box from your sweetheart or a desk full of handy conversation hearts you picked up at the checkout counter. But it was not always so.
The holiday started out as the feast day of St. Valentine, first observed in 496 AD. It wasn't associated with romance until centuries later, possibly when Geoffrey Chaucer wrote a poem in the 1300s mentioning St. Valentines Day as the day birds chose their mates. If that's the case, the holiday as we know it today came about simply because it's mating season.
Candy is a nice gift to show romantic feelings, along with flowers and jewelry, and certainly more affordable. Candy as a Valentines Day gift got off the ground during Queen Victoria's reign. Victoria was a hopeless romantic, had a sweet tooth, and was the world's biggest influencer in her time. That was also when a man named Cadbury invented the heart-shaped candy box. Then came Hershey's Kisses, Russell Stover assortments, and conversation hearts. Read the history of Valentines Day candy at Cracked.
(Image credit: Parnote)
Source: neatorama