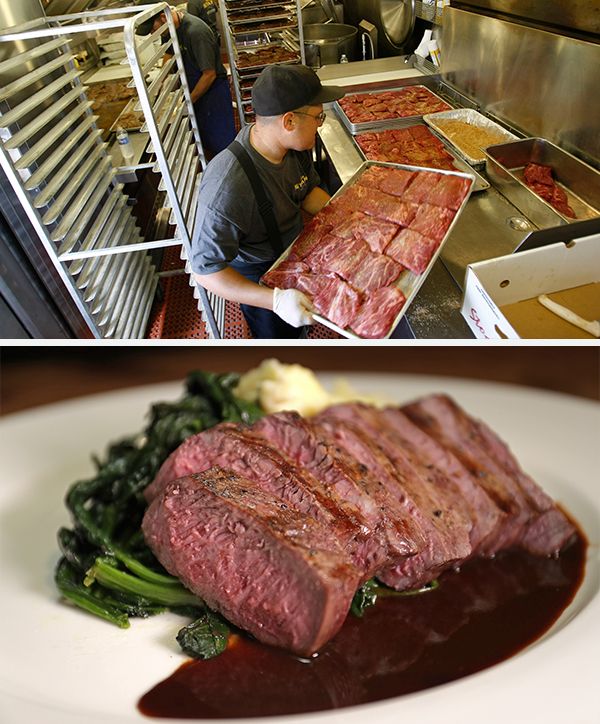 Some people don't really pay attention to how a meal was cooked, let alone to how that particular meal was discovered. Did you know that the flat iron steak began as an experiment? It was a result of an experiment in a meat science laboratory in 2001, as The Hustle details:
In 1998, the National Cattlemen's Beef Association — the industry' largest trade group — gave a pair of meat scientists $1.5m in grant money and a seemingly impossible mandate: Find a new cut of meat that centuries of professional butchers had missed.
Three years later, the world was introduced to the flat iron steak.
In its first several years of life, the flat iron steak — a very thin, very tender cut from beneath the shoulder blade of the cow — topped 92m pounds per year in sales, about as much as the porterhouse and the T-bone steak combined.
Back then, it was rare to see a new steak enter the market. The flat iron became a proof-of-concept for the industry — and it left the beef titans craving more new cuts.
image via The Hustle
Source: neatorama