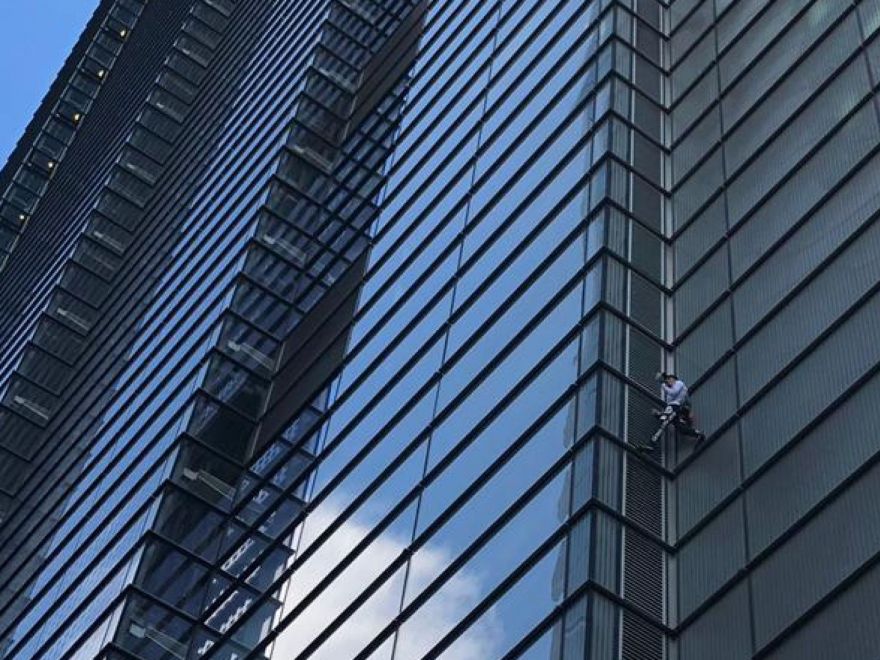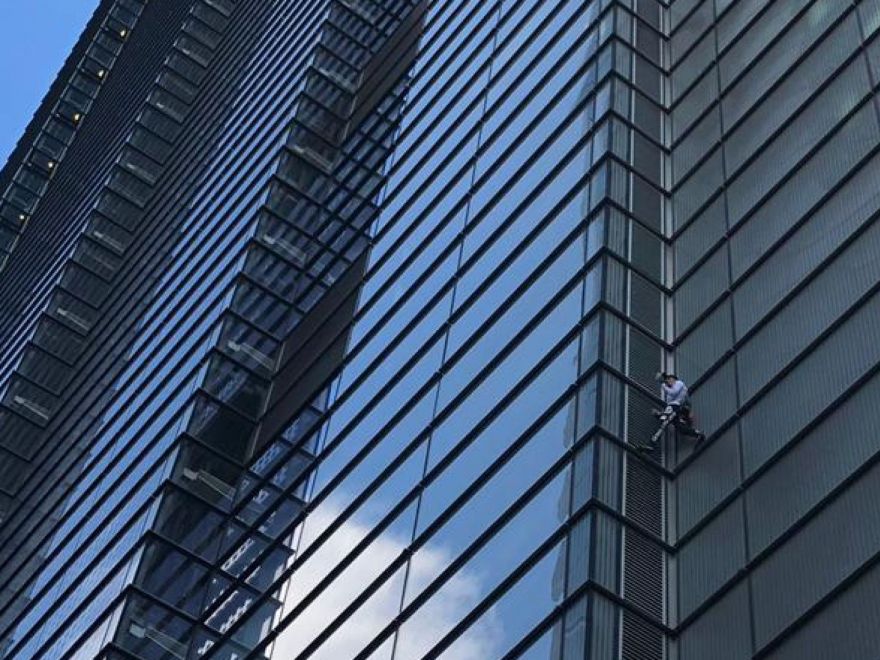 Alain Robert pulled the stunt of climbing the 662 ft Heron Tower in London without any safety gear and was arrested once he reached the top. Due to alerting emergency services, he was sentenced and charged for his adventure:
The 56-year-old grandfather … reached the top in around 45 minutes, to cheers from the crowd which had formed below, and immediately handed waiting police officers his passport and the number of his lawyer.
Before the stunt, Robert told Sky News his targets when climbing a building are "going to the top" and "to stay alive".
"When you are climbing, as I'm not using any safety devices, when life is at stake, I guarantee that you are focused," he said.
Read the rest of the story and view the nerve-wrecking video clip over at Sky News
Source: neatorama