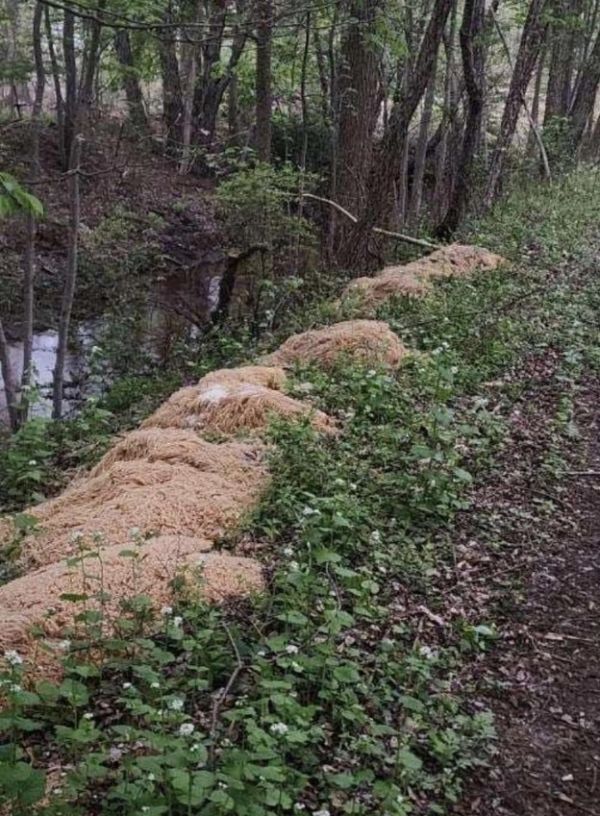 Morning rose over the sleepy town of Old Bridge. It's a quiet community. But what happens in the dark of night will be revealed to all because there had been a dumping during the twilight hours.
Near a creek in the woods, some unknown criminal representing shadowy forces that quietly rule our lives had dumped 300-400 pounds of pasta.
The Philadelphia Inquirer reports that it's of the elbow and spaghetti varieties. It had been cooked prior to being dumped at the site. City workers cleaned up the pasta. But they don't know who is responsible for it.
Or perhaps they're just not talking about what they do know.
-via Emily Bloch | Photo: Nina Jochnowitz
Source: neatorama