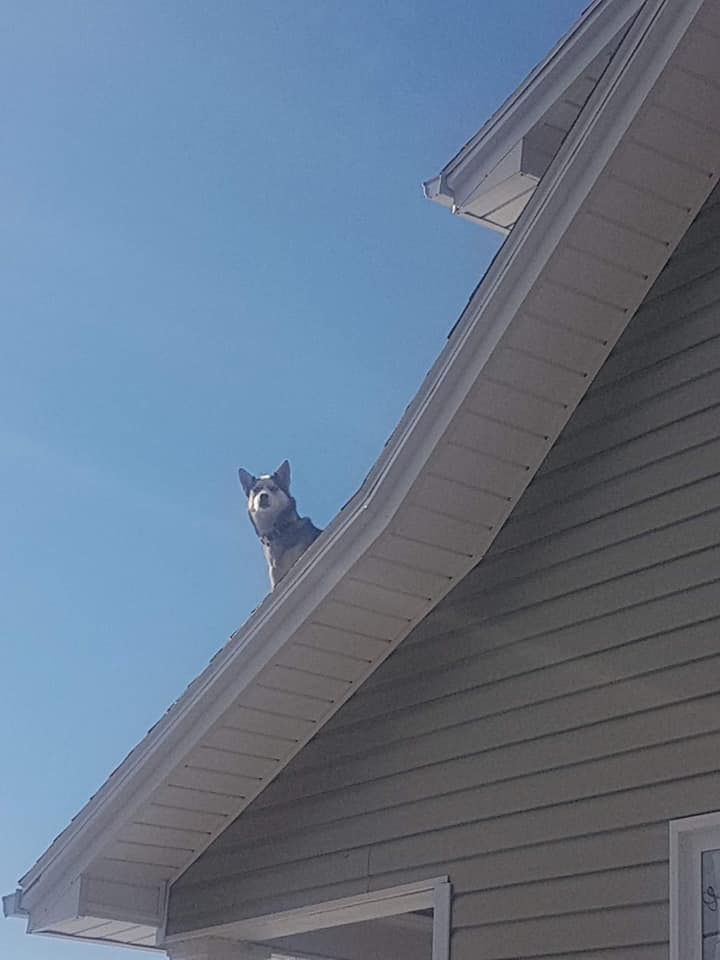 It was another beautiful day, and Cheryl Ramsay from Prince Edward Island, Canada, decided to clean her house. Upon cleaning, she decided to leave the bedroom window open so that some of the cool fresh air can come in the house. Unfortunately, she forgot about this little detail and went on through her day. It wasn't until the police called her husband that she was reminded of the window that she left open. The police called to inform the husband "that a Husky is chilling on the roof."
"Her name is Nala and she is 17 months old," Cheryl introduced her family's dog to Bored Panda. "She is loving and very smart. I would describe her personality as playful, jealous, needy… She does not like being left alone. She is like a person and a goldfish, one second she wants out, then in, out, and in."
Just before receiving the unexpected call, Cheryl was at the gas station and her husband Paul was running an errand for work. "He could not believe the police officer when he was being told about the situation," she said.
But the man did get to see it with his own eyes. "Right before Paul got home, there was the police officer and some bystanders standing around and Nala just jumped back into the window."
I love how he just stood there staring at the camera.
(Image Credit: Cheryl Ramsay/ Facebook)
Source: neatorama