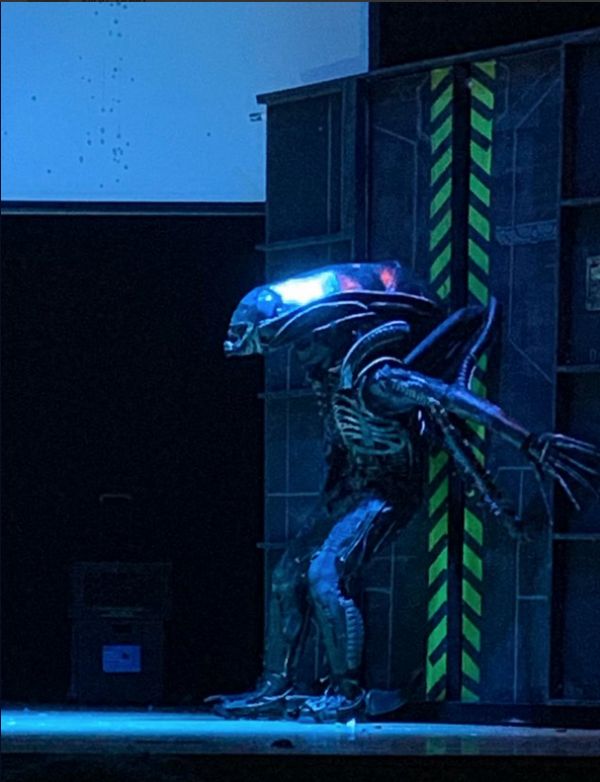 North Bergen High School in New Jersey put on their student play, and it was an adaptation of the 1979 film Alien! Yes, complete with xenomorph, made of recycled materials. North Bergen is not a wealthy school, and they don't even officially have a drama department. But English and drama teacher Perfecto Cuervo adapted the play, oversaw the production, and inspired the students.
Steven Defendini, the school's art instructor, tells EW the play is a collaboration between three teachers — including one music teacher, Brian Bonacci, with knowledge of stage lighting — and approximately 16 students. "We're a real small drama program, so we're used to doing small plays for the local community," he says, adding how the viral attention online is now such a "surreal experience."
See plenty of pictures and some video clips from the drama at Entertainment Weekly, and more at the A.V. Club.
(Image credit: Paul Owens)
Source: neatorama