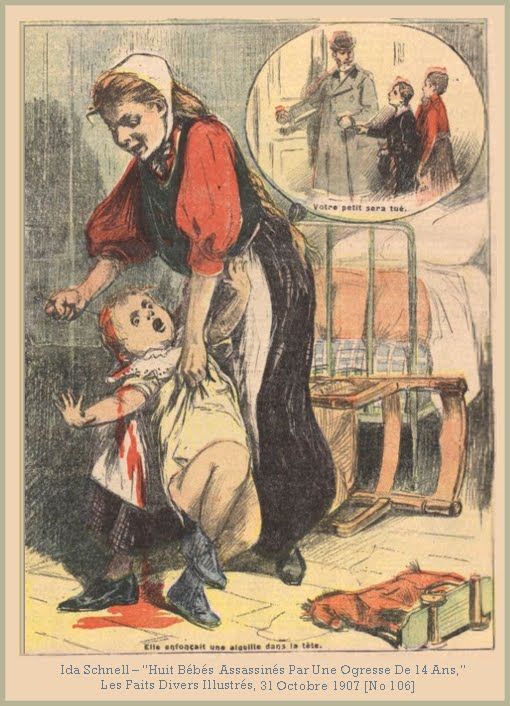 Ida Schnell was a young nursemaid, taking care of infants in her hometown of Munich. She was only 13, but was described as appearing older, and none too bright. Schnell moved from job to job because the babies she cared for kept dying.
No one suspected the young teen of the deaths of their children until after the funeral of the 6th infant that died in her care. Each one had died sudden and mysterious deaths within six months and all under her care.

It was decided that they would exhume the body of the last victim, a 14-day-old son of Mr. and Mrs. Bichler of Ampermoching. The investigation revealed that the baby had been killed. The death was caused by a perforation of the child's soft skull with a sharp instrument.
The sad fact is that many infants died in that era; it was just a fact of life. Another sad fact was that this nursemaid killed babies for the simple reason that she did not want to hear them cry. Read an overview of the case at Murders in History, or for a more in-depth look, here are five contemporary newspaper accounts that tell the story. -via Strange Company
Source: neatorama