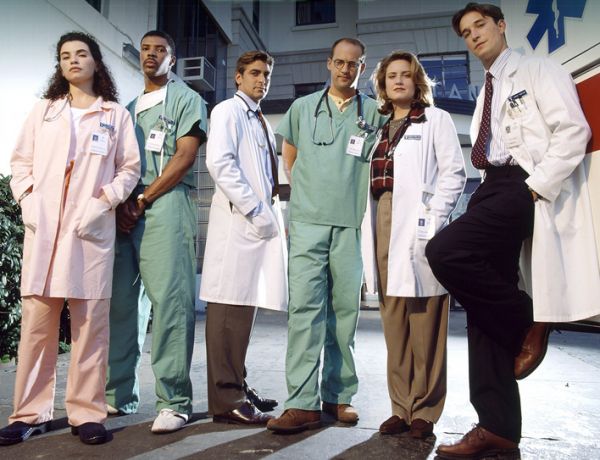 The medical drama ER premiered 25 years ago this past week. It ran for 15 seasons, but in the beginning, it was difficult to get a TV network interested in the concept. It was based on writings by bestselling author Michael Crichton, backed by Steven Spielberg, and it was a medical drama. Why wouldn't every network want to jump on it? According to producer John Wells, it was because it was too real- the patients often died, as they do in real hospitals.
Long before "prestige drama" was a thing, ER had all the qualities of one. It was created by one of the world's most popular authors, shepherded by Hollywood's most powerful director, and bolstered by a diverse cast filled with stars, up-and-comers, and a future Academy Award–winning leading man. The series featured complex characters and through its story lines boldly tackled dozens of issues of the day, including racism, AIDS, substance use disorders, and domestic violence. Its influence can still be seen in the hundreds of uncompromising hour-long shows that have followed.

"The audience is intelligent," Wells says. "And particularly video literate, in that they've seen hundreds and hundreds of hours of storytelling and they can follow. You do not have to talk down to your audience. And in fact, if you don't talk down to your audience, they appreciate it and reward you."
There were other factors that made ER a unique show in the landscape of 1990s television. Read a history of the show at The Ringer.
Source: neatorama