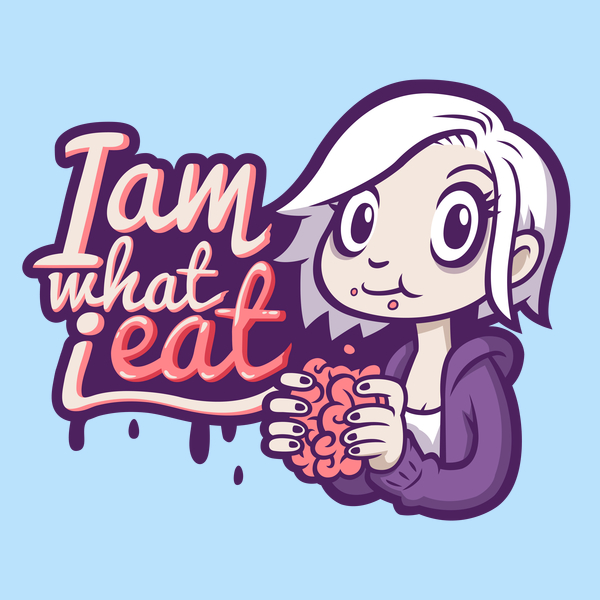 The ironically named Liv Moore doesn't need to eat brains to stay alive, she was able to move past that hunger some time ago. But don't worry- she still eats plenty of brains, and it's all in the name of science and justice. To eat is to live, but for Liv to eat is also to see flashes of the dead person's memories, snippets of their lives she uses to help solve the crime. So while murder is still most foul Liv's investigative methods are a close second on the foulness scale.
Wear your zombie pride on your chest with this iFoodie t-shirt by OktobearDesign, it's the cute and colorful way to show the world you're a fan of the comics and/or the show. You decide!
Visit OktobearDesign's Facebook fan page and Instagram, then head on over to his NeatoShop for more delightfully geeky designs:
View more designs by OktobearDesign | More TV T-shirts | New T-Shirts
Are you a professional illustrator or T-shirt designer? Let's chat! Sell your designs on the NeatoShop and get featured in front of tons of potential new fans on Neatorama!
Source: neatorama