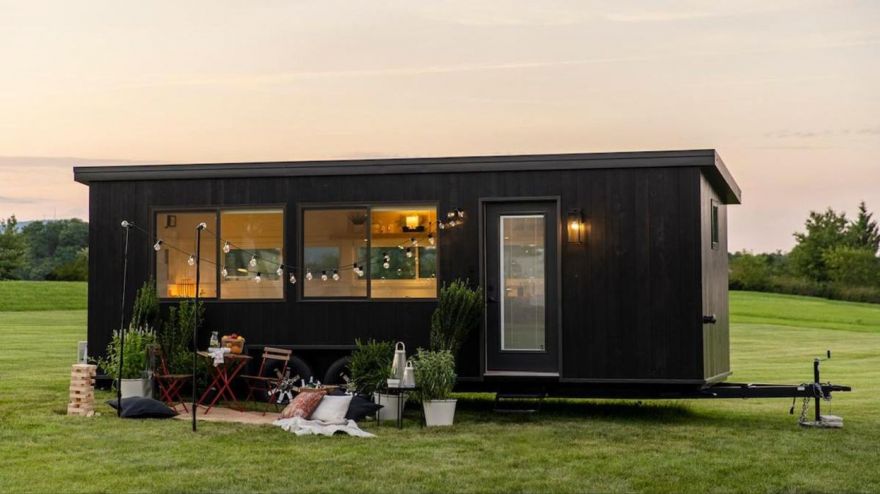 IKEA has produced a tiny house on wheels that could (and hopefully, will) inspired environmental and climate-friendly changes in the housing industry. The tiny house, a collaboration between IKEA, Vox Creative, and tiny home builder Escape, is a 187-square-foot model filled with IKEA furniture, topped with solar panels and stocked with an on-demand RV water heater, as EcoWatch details:
According to NBC, it runs on electric and allows for off-the-grid living. The tiny building also emits zero pollution, including carbon. In fact, the only emissions come from the trailer being towed.
Manufactured structures are usually less wasteful than on-site constructions, according to Pebble Magazine. The interior's whitewashed panels are made from sustainably grown pine, reported Travel + Leisure, while the kitchen cupboards are made from recycled bottle tops. There is also a compostable toilet and a collapsible desk/kitchen table, Lonely Planet shared.
Abbey Stark, IKEA senior interior design leader, told Lonely Planet that she prioritized renewable, reusable and recycled materials to make the space "functional as well as beautiful." Stark designed the space as an IKEA show home with sustainable, multifunctional, space-saving and energy-efficient products, Lonely Planet reported.
Image via EcoWatch
Source: neatorama