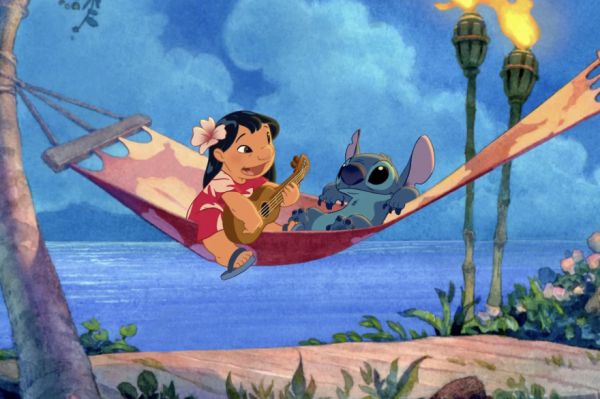 Disney's animated film Lilo & Stitch came out twenty years ago. It was a very different film from what we expected from Disney at the time, with hand-drawn animation and watercolor backgrounds in the vibrant colors of Hawaii. We loved the story of a little girl, her naughty best friend, and her big sister struggling to stay together as a family. That overshadowed the fact that it was a science fiction film about aliens. But the real story of how Lilo & Stitch turned out to be so unique was the fact that it was made on a relatively small budget by Disney standards, and that it was made at their Orlando studios, away from the suits in Los Angeles. The animators had the freedom to do what they do best without micromanaging executives tweaking every detail, as is standard for the company.
Writer/directors Christopher Sanders and Dean DeBlois talk about how they made Lilo & Stitch, along with animators, voice actors, executives, and others involved with the movie. Read how they went to great lengths to make the film authentic to culturally sensitive Hawaii, how Stitch went from an odd woodland creature to a bratty alien, how artists had to learn the lost techniques of watercolor, how Ricardo Montalbán was cut from the film, and how 9/11 forced last minute changes in a compelling oral history of Lilo & Stitch. It will make you want to watch the movie once again. -via Metafilter
Bonus: The Art of Lilo & Stitch.
Source: neatorama