Name a more iconic duo. I'll wait. pic.twitter.com/pxjLTKSxM9

— The Star Wars Underworld (@TheSWU) November 23, 2020
This week's new episode of The Mandalorian has the internet all abuzz, not because of anything in the plot as much as for the picture above, cropped from a promotional image released by Disney. To the left you see a person wearing jeans and a t-shirt! Who knew jeans were canon in the Star Wars universe? From the A.V. Club's review (which contains spoilers):
The Mandalorian had its Starbucks cup moment this week, as a crew member in a T-shirt and jeans appears on the left-hand side of a shot during the battle aboard the Imperial base. The gaffe even made it to the official still above, which I downloaded before this becomes a thing and Disney pulls it. (You can also see it at around 18:53 in the episode.)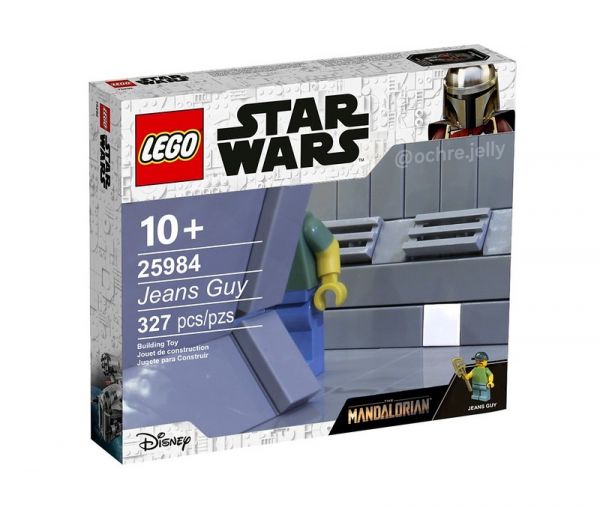 And to show you how on top of things Ochre Jelly is, he's already recreated Jeans Guy in LEGO. He sent this image of a new LEGO set, and I had no idea what he was referring to …so I looked it up. See more artwork in tribute to Jeans Guy at the A.V. Club.
Source: neatorama