Their art practice conflates structural interventions with immersive installations, so it isn't surprising that Jonah Freeman and Justin Lowe partnered with Turner Prize-winning British architecture collective Assemble for a panel discussion this past Frieze Week. Moderated by Karen Wong, Deputy Director of the New Museum and co-founder of NEW INC, and held at A/D/O, a creative space in Greenpoint that's an architectural wonder in its own right. TACTICS. MATERIALS. RESULTS was centered on the intersection of art and architecture and the radically different approaches that can be taken when combining the two.
Each group began the panel by giving an overview of their practice and sharing an array of project highlights with the intimate audience of creative professionals. Because the 20 members of Assemble are based abroad, the group charged a lone representative with showcasing their work. Started seven years ago in 2010, one of the group's first projects was The Cineroleum, a temporary architectural intervention where the group transformed an abandoned petrol station in London into a dazzling movie theater, primarily using reclaimed and donated materials. After each film screening, the PVC screens covering the theater would rise, transforming the audience from passive viewer to active spectacle for pedestrians and onlookers on the street.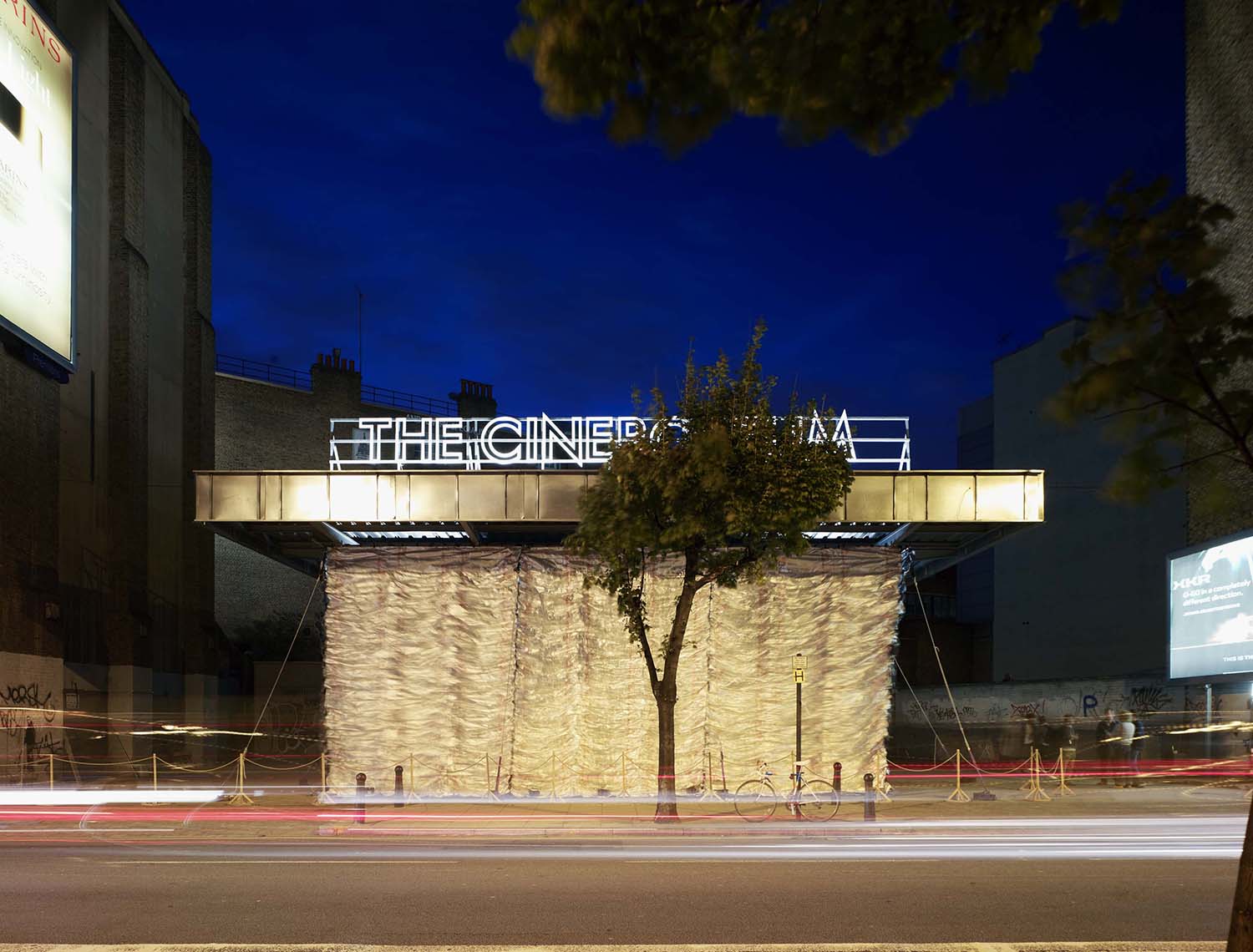 Assemble went on to discuss Folly for a Flyover, another intervention involving unused physical space in London. On this occasion, an undercroft that was essentially abandoned after the 2012 Summer Olympics was transformed into a pop-up arts venue that became a temporary hub for an eclectic mix of individuals, from tourists and the London art community to surprised locals from the area.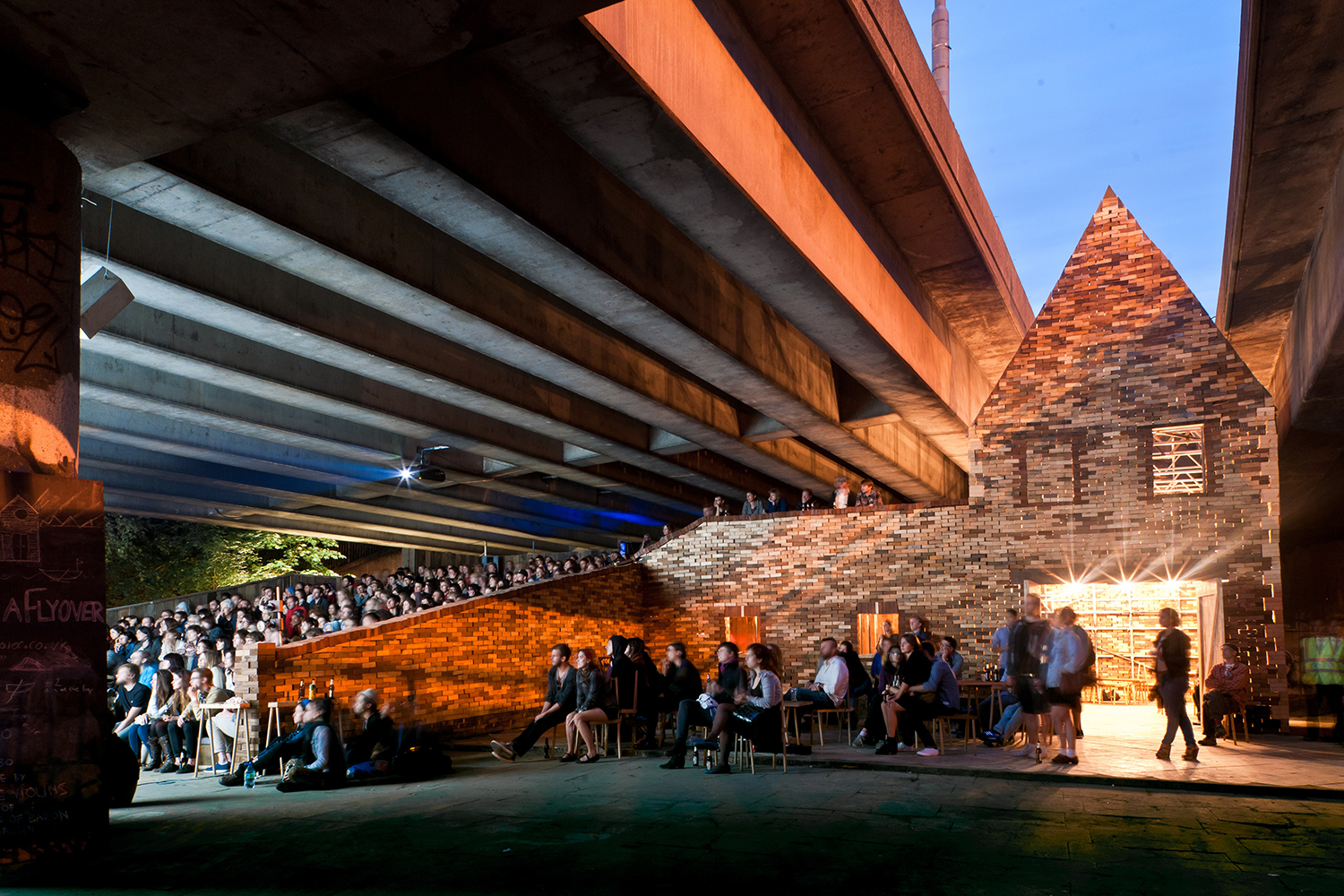 While Assemble's work is aimed at fostering community in otherwise disused spaces, Freeman and Lowe's practice is centered on creating experiential zones. For Hello Meth Lab in the Sun, the duo's first project, they transformed Ballroom Marfa into an enveloping labyrinth, part hippie commune, part DIY meth lab, part mysteriously pristine museum space. Due to the disparity between the rooms, navigating the space was like entering a series of otherworldly portals, each leading into something far removed from what was visited before.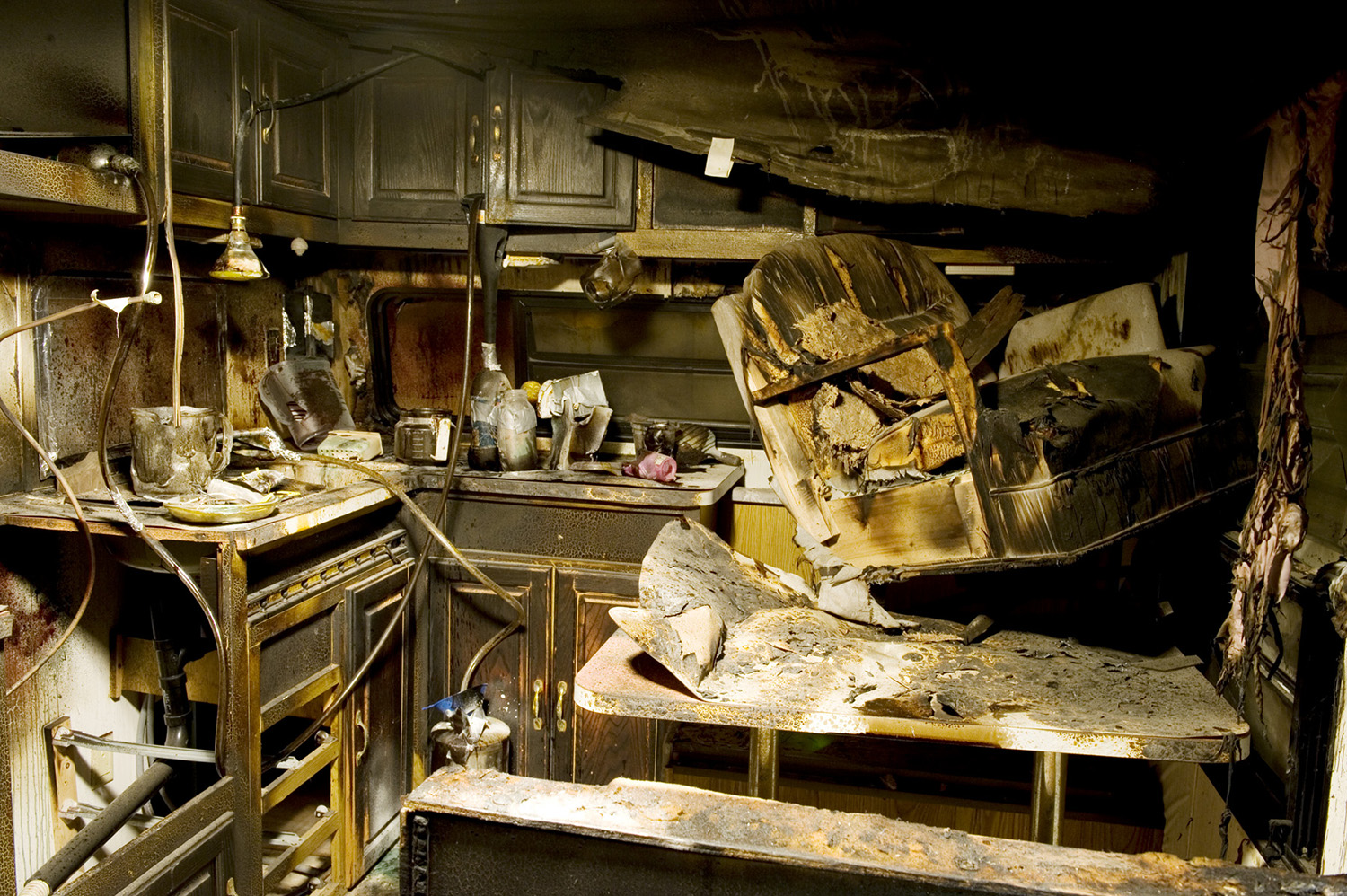 In the more recent Bright White Underground, the two morphed the Schindler House in LA into the cult-like headquarters and experimentation grounds for a fictional psychedelic drug called Marasa, a narrative they loosely based on the life of LSD psychotherapy practitioner Dr. Arthur Cook, a previous resident of the house. Through the careful re-sheathing of the building's interior, its pristine walls were modified to look long-abandoned and decrepit, with signs of furious chemical experimentation alluding to a morbid history. Scattered cameras and surveillance equipment further enhanced a sense of invasive intrusion; you do not belong to the cult of Marasa.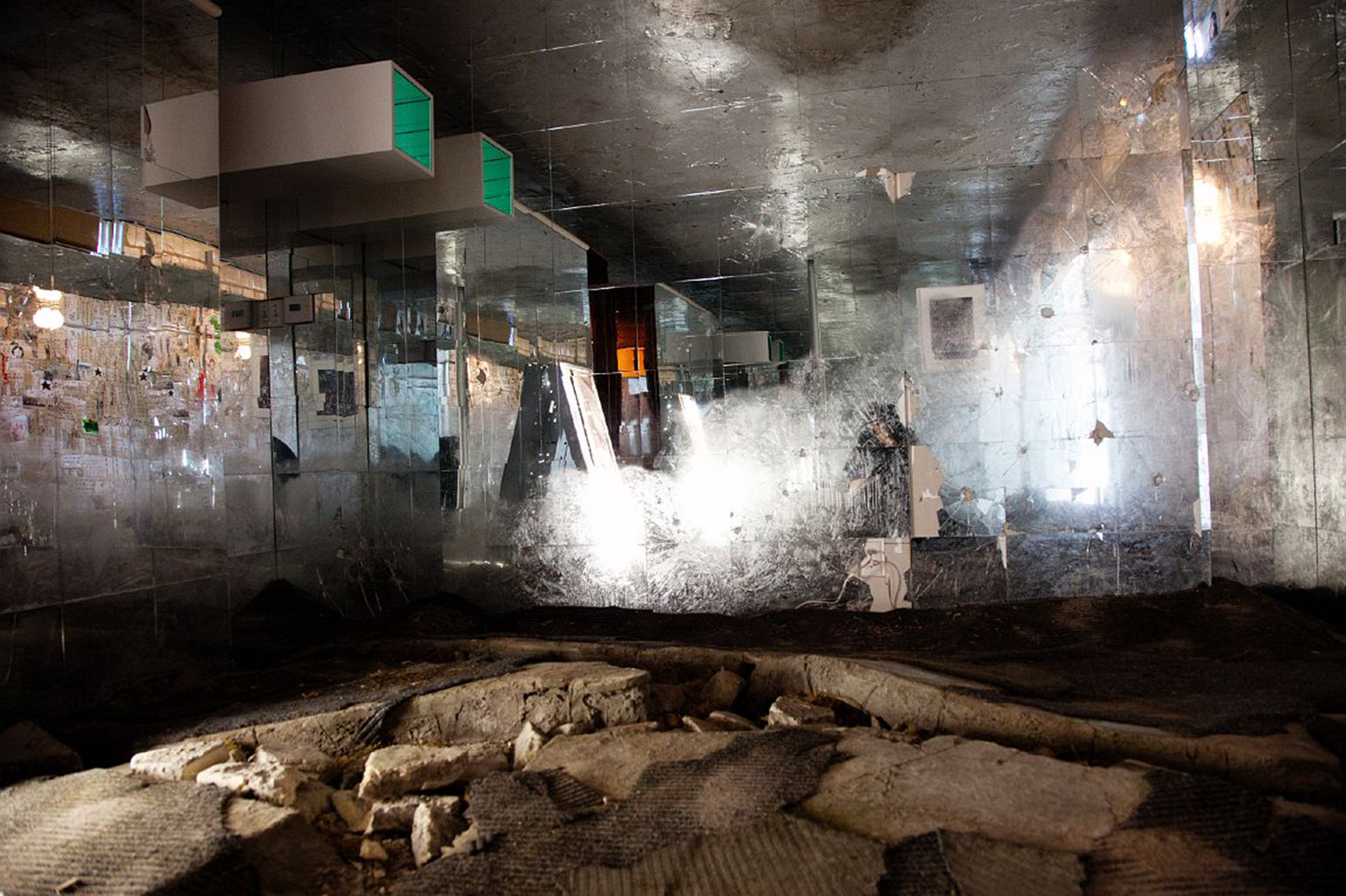 Both projects (and their work at large) feature one constant: the shuttering of windows and openings to the outside world, prohibiting the viewer from connecting with the outside world as they navigate borderline treacherous spaces.
As the panel went on, the role and importance of a public audience became a focal point of discussion. Freeman and Lowe disclosed that, while they consider the visiting public to be a crucial part of their elaborate projects, they don't set out to make inherently interactive installations. Instead, they see their works as multi-room sculptures and hope that the audience treats them as such, exploring the spaces but not physically engaging with what has been presented. "The audience might as well just be a camera moving through the space," the duo explained.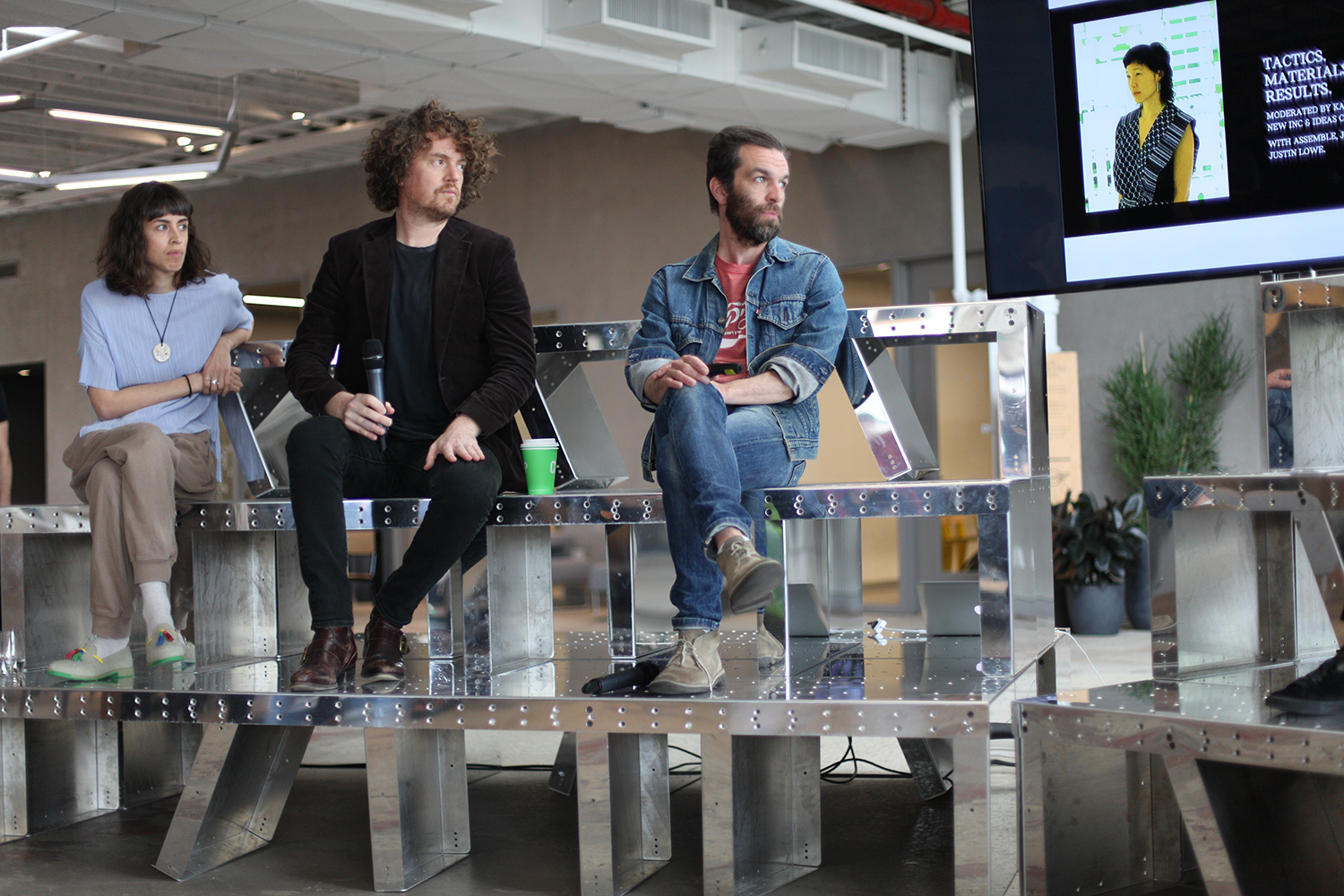 On the other hand, Assemble seeks to make thoroughly participatory projects, pointing out that all of the images of their work shared during the panel feature numerous people, while Freeman and Lowe's images are intentionally devoid of humanity. But the architectural group confessed that their desire for participation was, at the beginning, somewhat selfish: if many visitors interacted, they could continue to create architectural projects. Now, with the group's increasing success, participation has shifted from a vital necessity to a genuine desire on the group's behalf. They strive to instill life into the communities they work in, evidenced by their recent creation of affordable artist studios as an effort to give back to local artistic communities.
Despite their different intentions and distinctive end products, the two groups agreed that the relationship between space and audience is of inherent importance to any architectural undertaking. There are many distinctive ways to craft this relationship, but whether you are making hallucinatory, sculptural installations or reinvigorating desolate gas stations, there must be a connection between human being and spatial construct.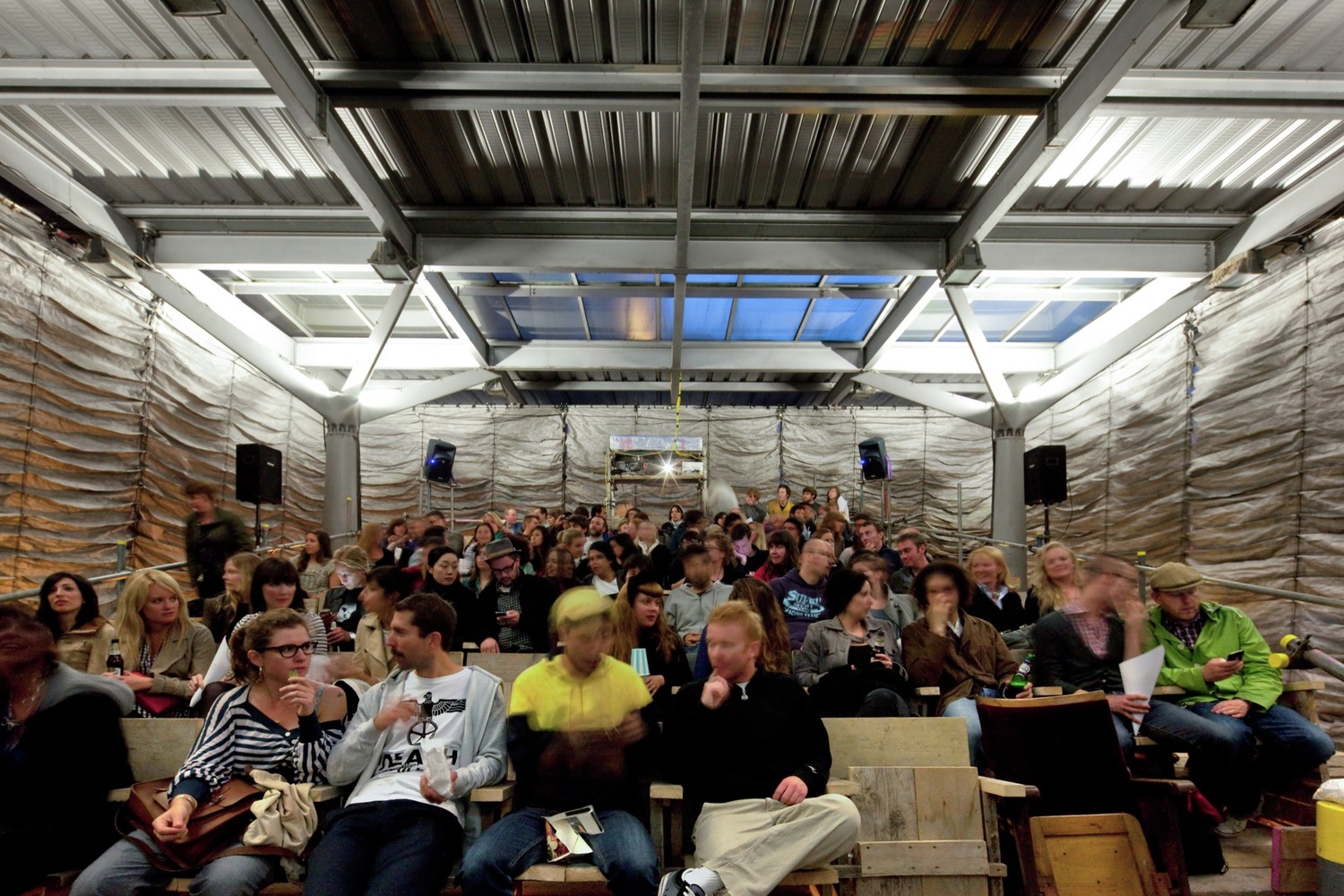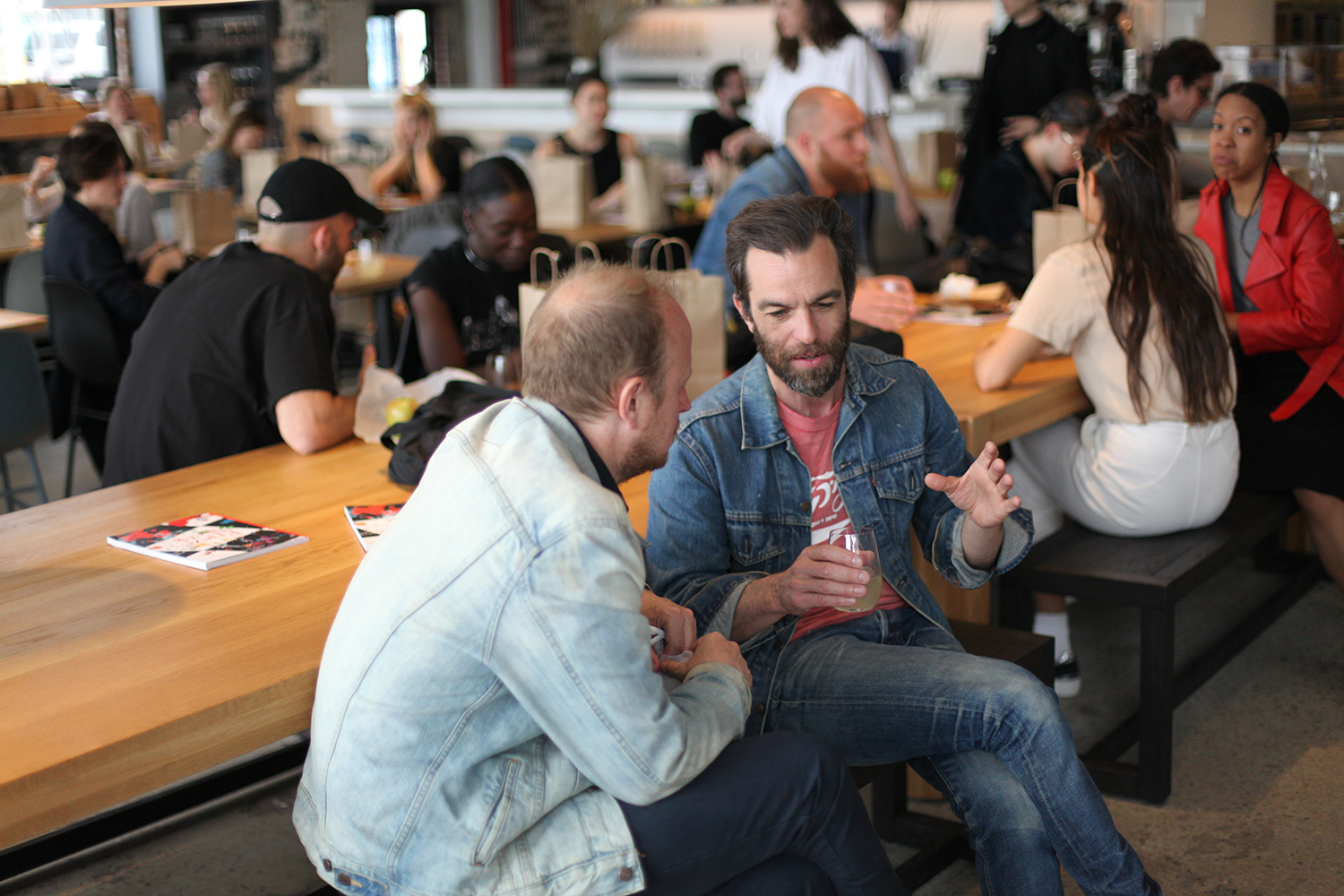 Check out more projects by Assemble and by Jonah Freeman and Justin Lowe on their respective websites.
Related:
Inside the New York Art Space That's Been Turned into an Alternate-Reality Urban Wasteland

Sculpting with Architecture's Third Skin

Japan's Skyline is Full of Self-Replicating Architecture
Source: vice.com