Sheets of 11″ by 14″ paper casually lean against the clean white walls of Ground Floor Gallery in Park Slope, Brooklyn, colorful prints ranging in styles, propped up on pieces of wood panels. These pieces make up Drums On Paper III, the third iteration of the Drums On Paper series curated by Cem Kocyildirim, a gay, Turkish immigrant with a love for technology and risograph printing. 
"Risographs use color drums. With every print, the color drum turns and makes the mark on the paper. That's why the shows are called Drums On Paper," says Kocyildirim. A collaborative effort between the printmaker and artists, the show features works by AM DeBrincat, Ben Cowan, Carla Goldberg, and others.
Kocyildirim came to America to receive his masters in design and technology at The New School. In order to stay in the US he applied for an O1-B Artist's visa. "I had to go back to Turkey to get my visa. I stayed there for three weeks and screen printed shirts with 'Authorized to Work in the US' text on them," he explains. Kocyildirim went on to host Drums On Paper events under the "Authorized To Work In The US Press" umbrella, a name that would constantly prove he was a working artist in America. With a fixation for testing the limits of risograph printing, Kocyildirim purchased a risograph machine of his own, and, these days, invites artists to join him in the printing process, making the whole experience very personal and hands-on.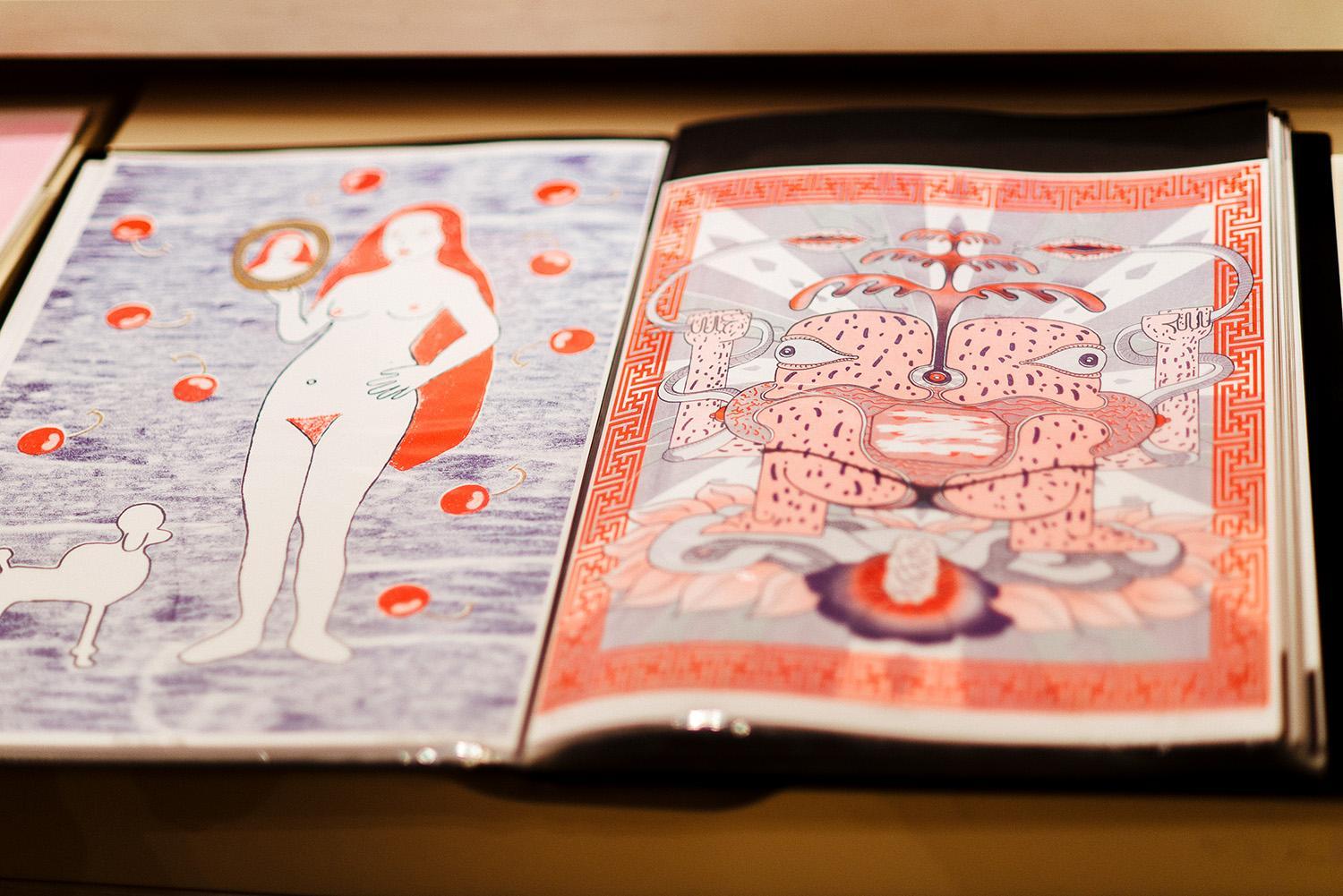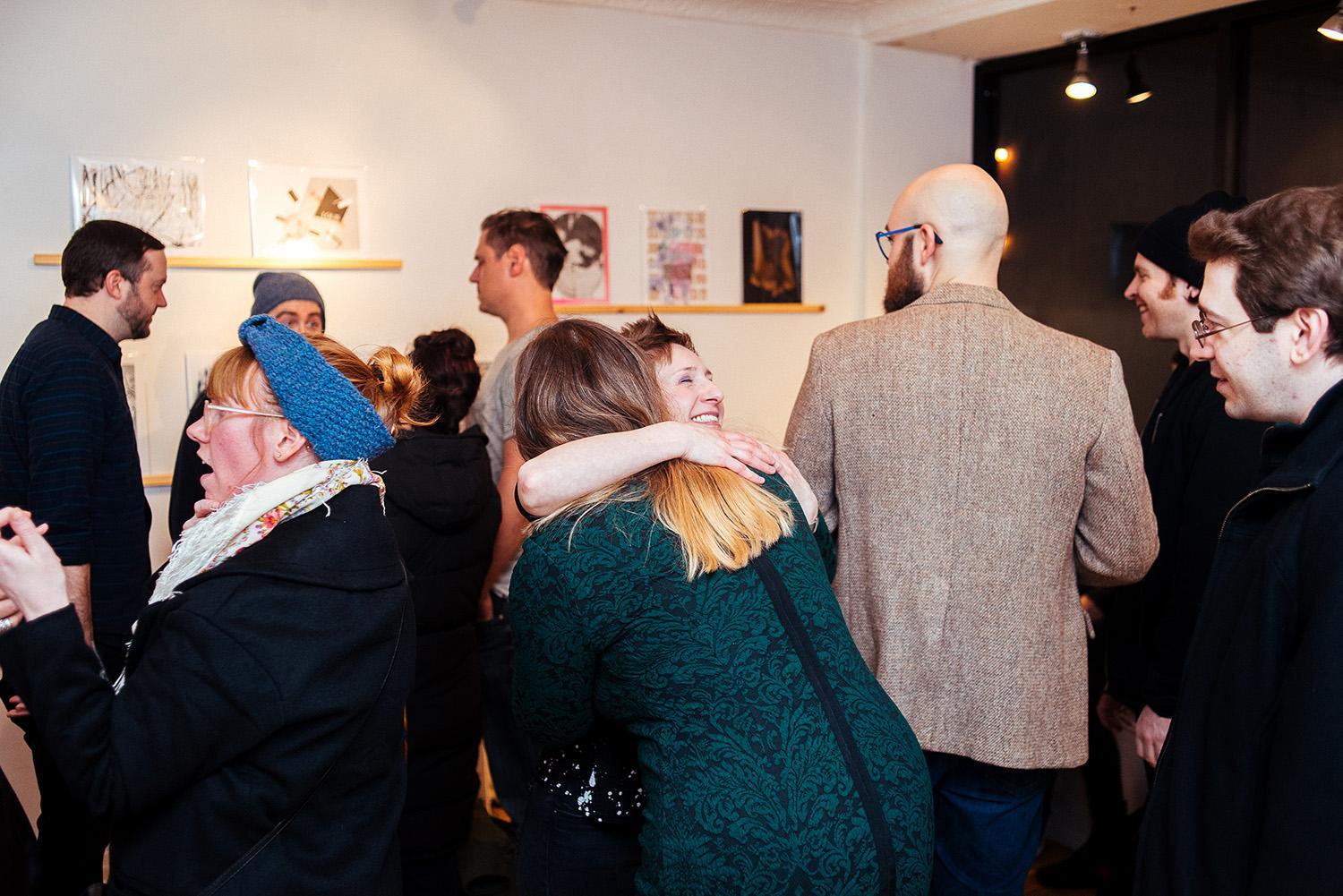 Drums On Paper is a recurring series dedicated to collaboration, risograph printing, and affordable artwork. Kocyildirim creates an environment where everyone is able to participate. "I believe in a borderless world, and I see printmaking's ability to communicate with masses as an advantage for this. Even though the prints in the show are limited editions, they are a way to share the artist's' message across the world by creating affordable art," he says.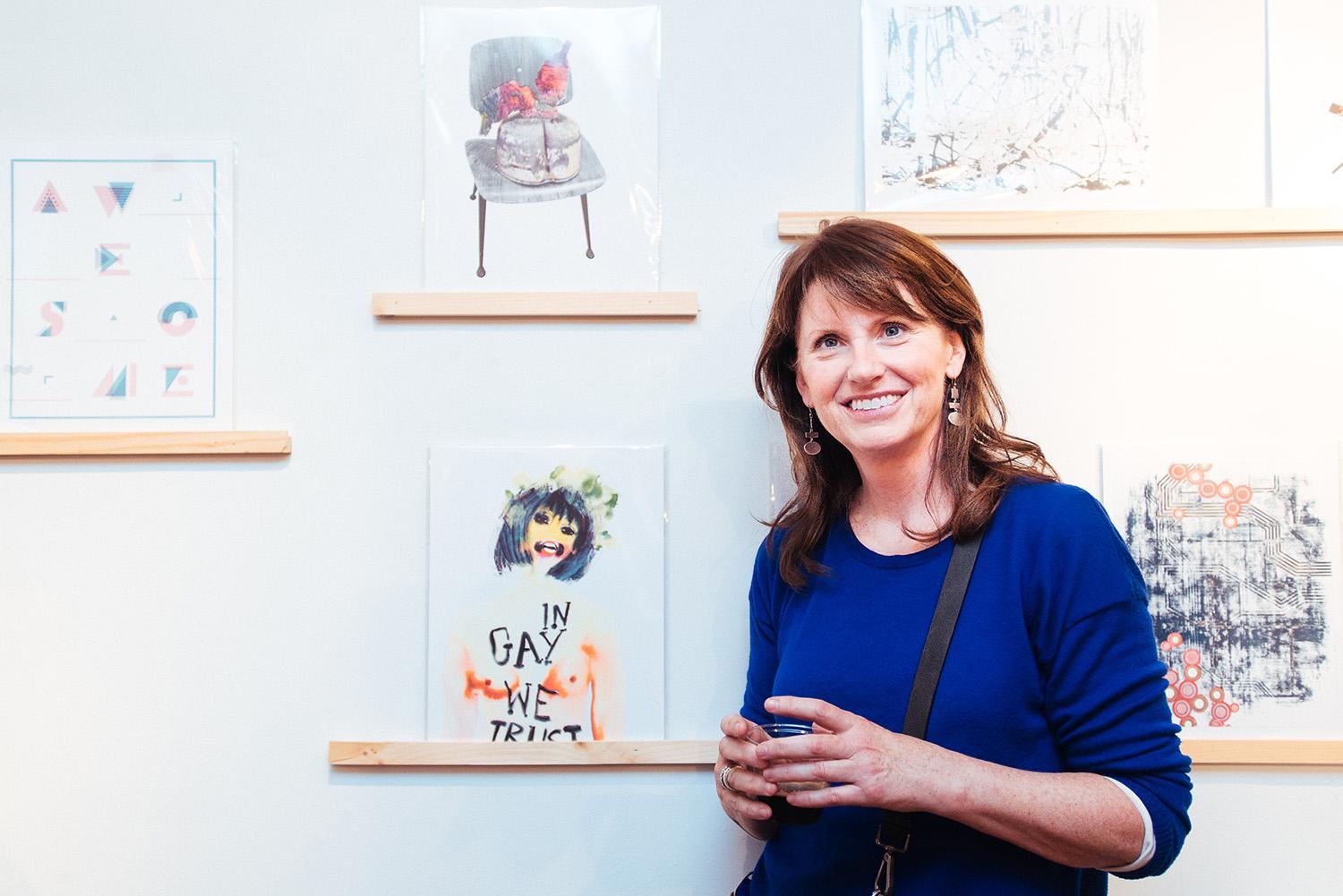 From printed watercolors to painted and stippled naturalistic drawings to more simplistic text-based works, it is evident that Kocyildirim's ability to effectively display another person's perspective is something he takes very seriously. The pieces in Drums On Paper III features new prints created by local artists, demonstrating each artist's ability to create with the constraints of working with the limited eight color drum of the risograph.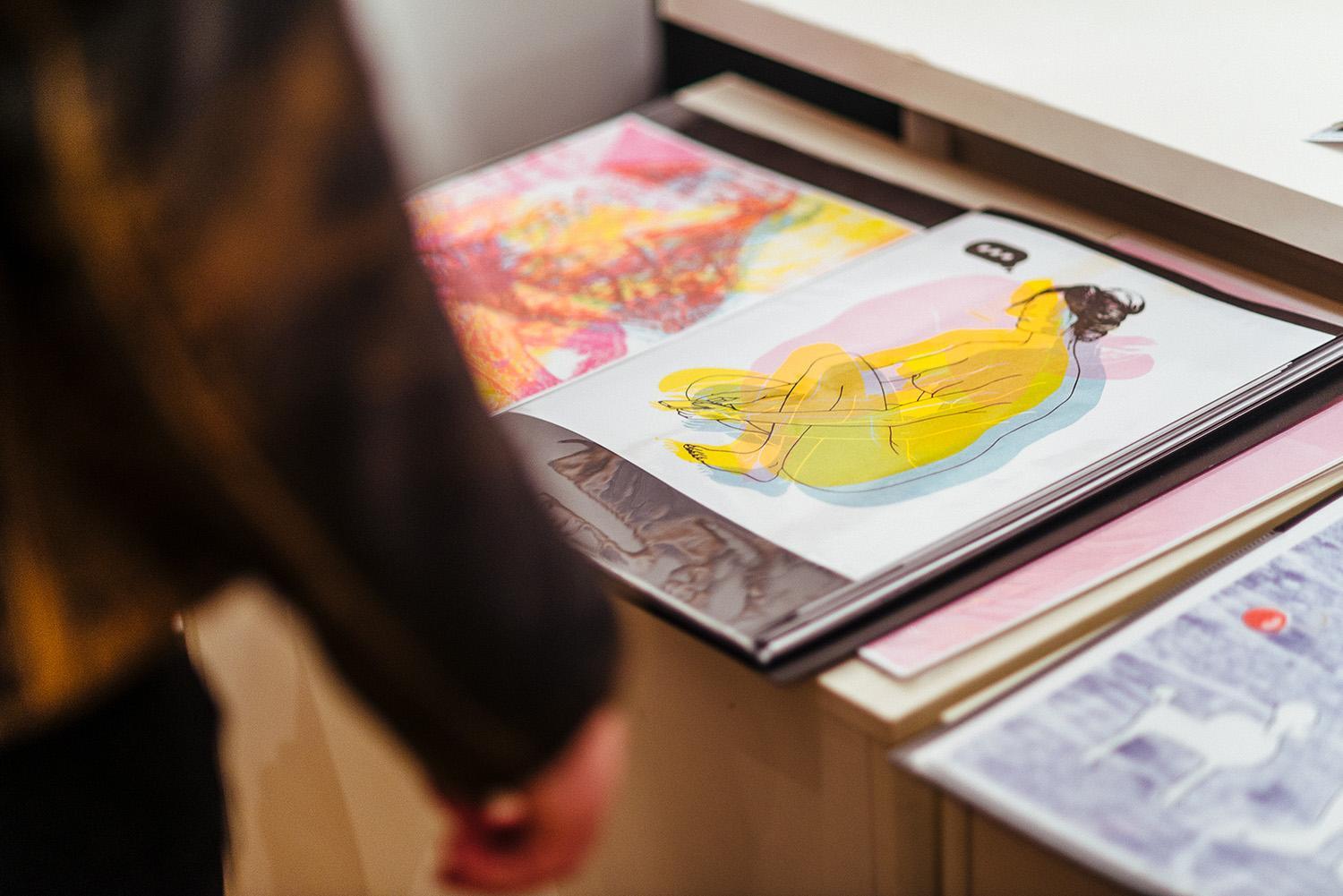 His goals for the series is to expand the idea's around art-making and collecting, inspiring people who have never collected before to dive into it for the first time with the affordable pieces he provides. Kocyildirim also seeks to expand Drums On Paper to be international one day: "I am in the process of thinking ways to travel with the prints, collaborate with artists from all over the world, and be a citizen of nowhere. That's my ultimate goal. Hoping that one day Authorized to Work in the US can be Authorized to Work Anywhere."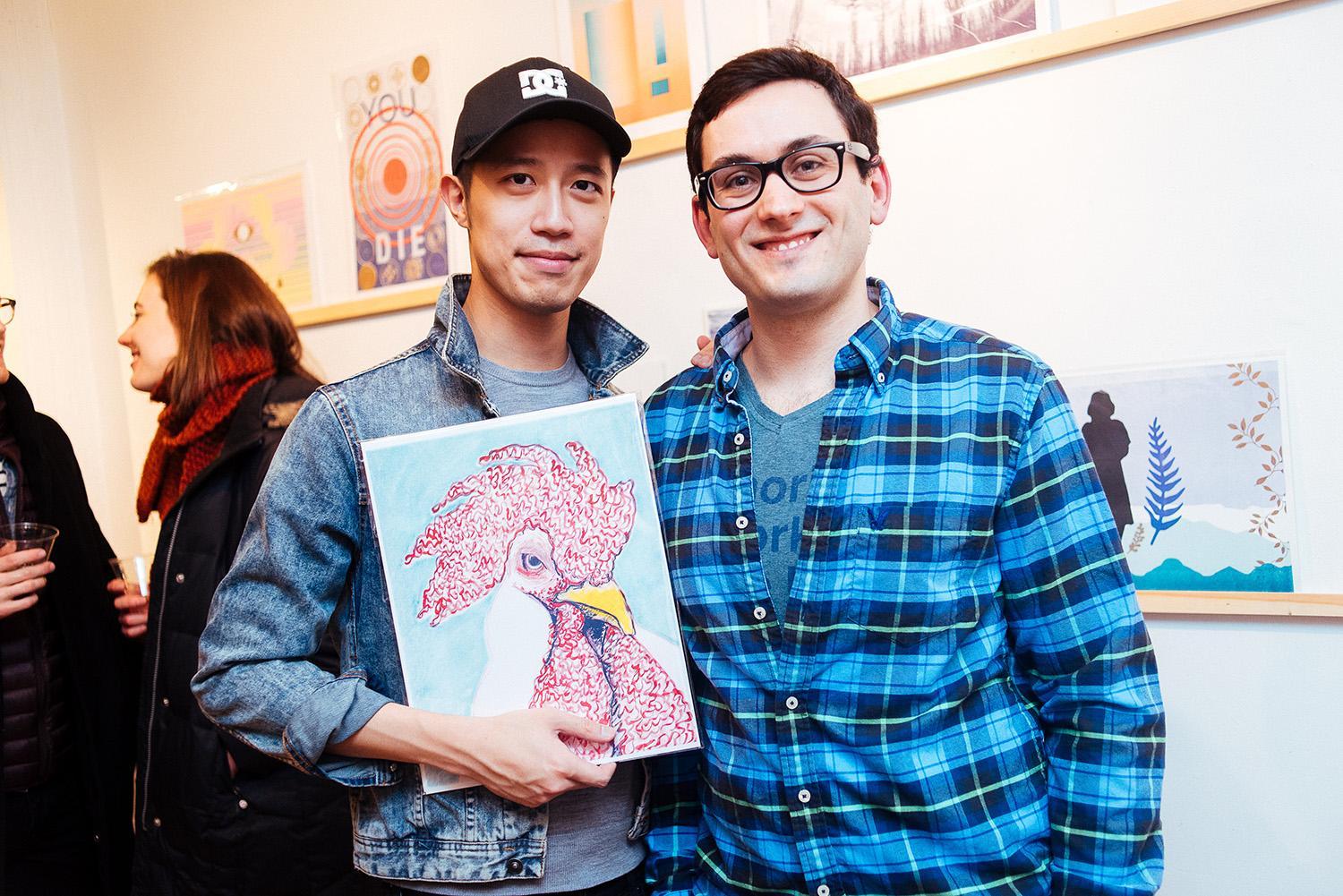 Want to learn more about Drums On Paper and Cem Kocyildirim? See more of his work and collaborative prints here.
Related:
Tintype Photographs Yearn for the Analog Days | Not Dead Yet
Immigrant Artists Share Stories About the Visa Process
Source: vice.com