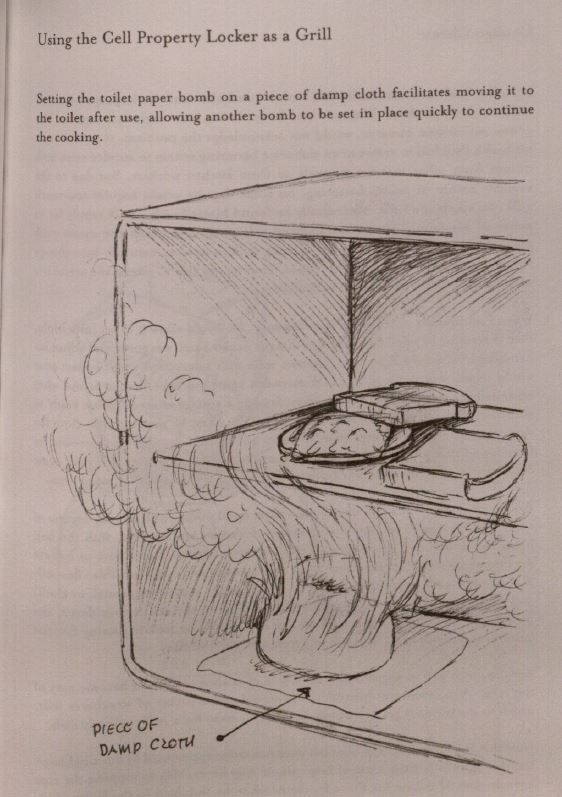 A few weeks ago, Core77 introduced me to the book Prisoners' Inventions, which is a book published in 2001 about how inmates in California prisons adapted their limited physical environments to suit their needs. The author, whom we know only as "Angelo", illustrated the many amazing inventions that he had seen prisoners create with whatever they could find.
I requested the book through interlibrary loan and scanned a few pages.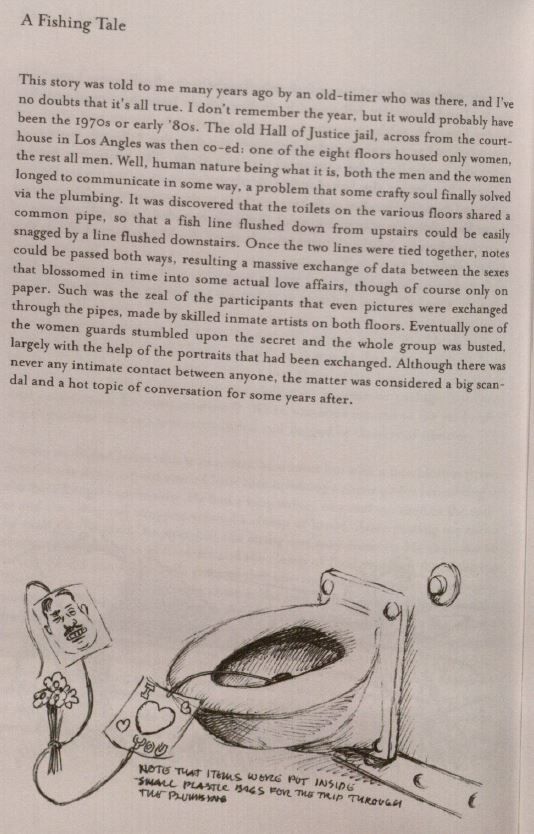 Angelo's acquaintances were capable of astonishing ingenuity, such as this means of communicating between floors using a toilet.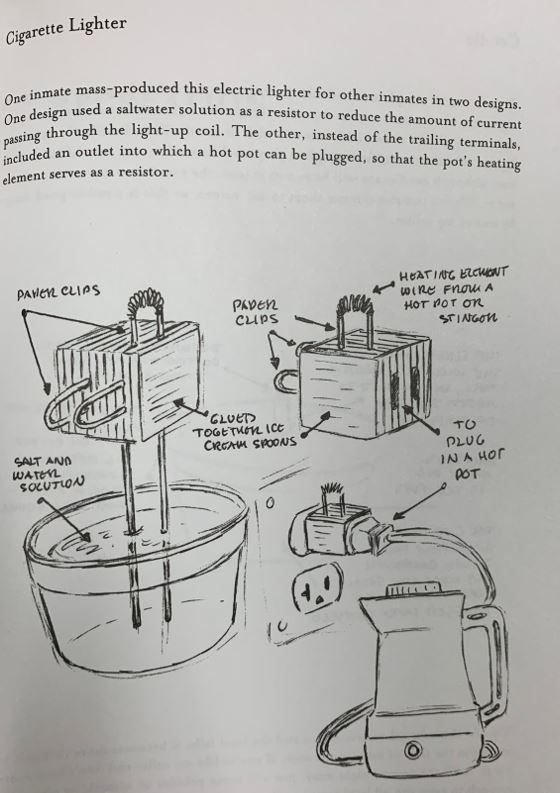 Some of the electrical contrivances are mildly horrifying, as they are probably not up to code.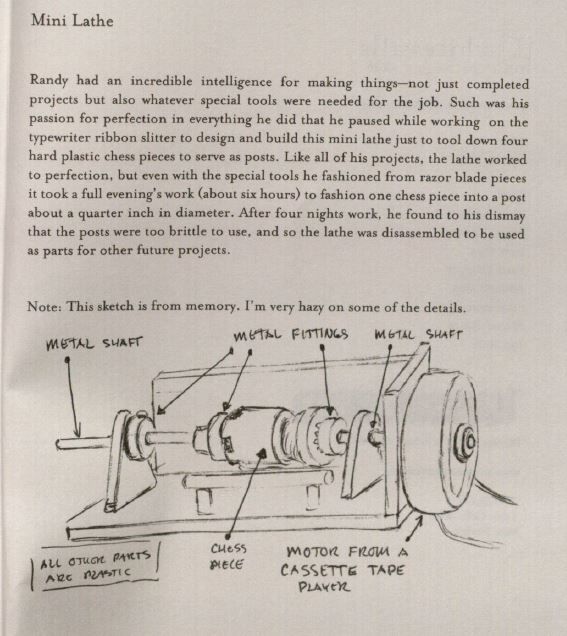 The book includes over 120 inventions sketched by Angelo, including cooking implements, refrigerators, toys, tattoo guns, and crafts. I'm especially impressed by this functional lathe.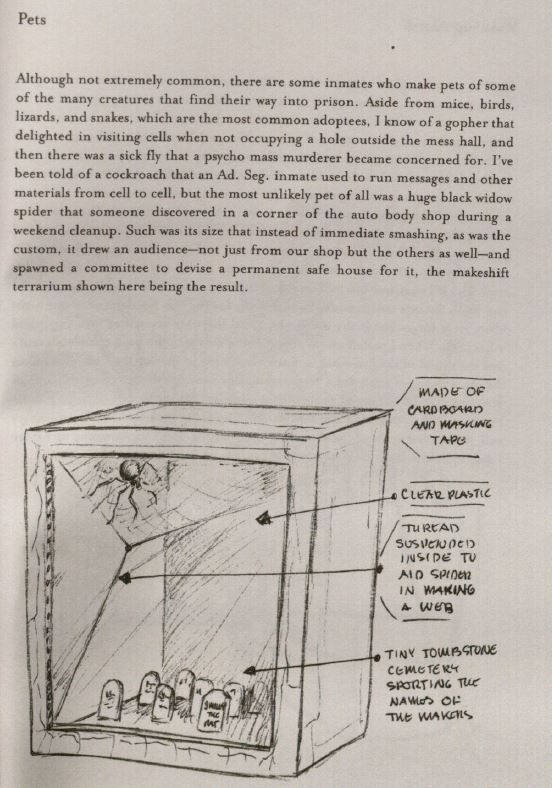 The art collective Temporary Services published Angelo's account in 2001, then held an exhibition with recreations of many of those inventions. You can read more about the exhibit and watch videos of the construction of the inventions here.
Source: neatorama