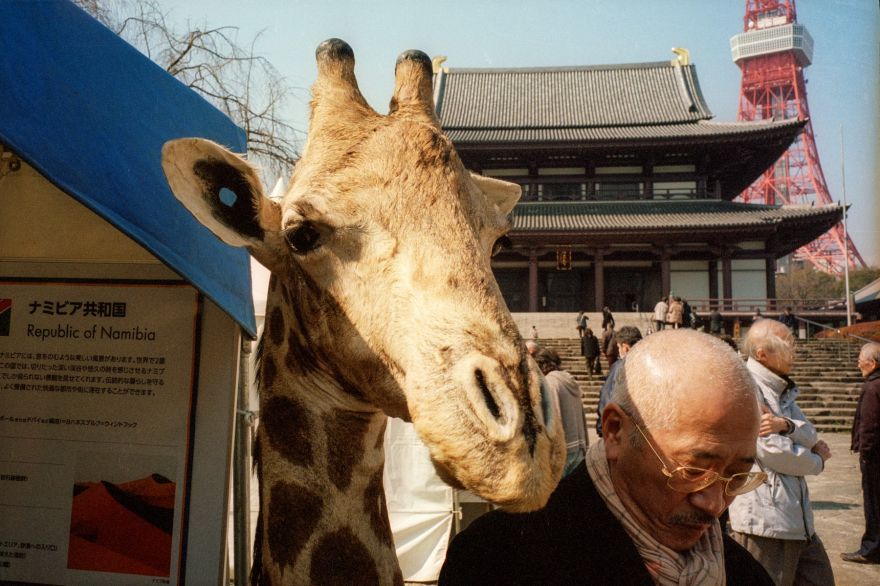 We live very busy lives. We are so busy that most of the time, we unconsciously ignore the weird and funny things that happen around us because our mind is occupied with lots of things. But not for photographer Shin Noguchi, who managed to capture these moments.
Taken around Japan, the photographs appear as objective shots, glimpsing candid moments that are enigmatic and sometimes humorous. "Street photography always projects the "truth". The "truth" that I talk about isn't necessarily that I can see, but they also exist in society, in [the] street, in people's [lives]. and I always try to capture this reality beyond my own values and viewpoint/perspective," he says in a statement.
One-hundred-thirty of Noguchi's photographs are compiled in a forthcoming monograph, In Color In Japan, which is currently available for pre-order. The book was printed in two editions, a black and a white, and the former contains an extra, unique image that's never been shown before and won't be reproduced in another format. Follow Noguchi on Instagram to see his latest shots from the streets of Japan.
See some of the photos over at Colossal.
(Image Credit: Shin Noguchi/ Colossal)
Source: neatorama