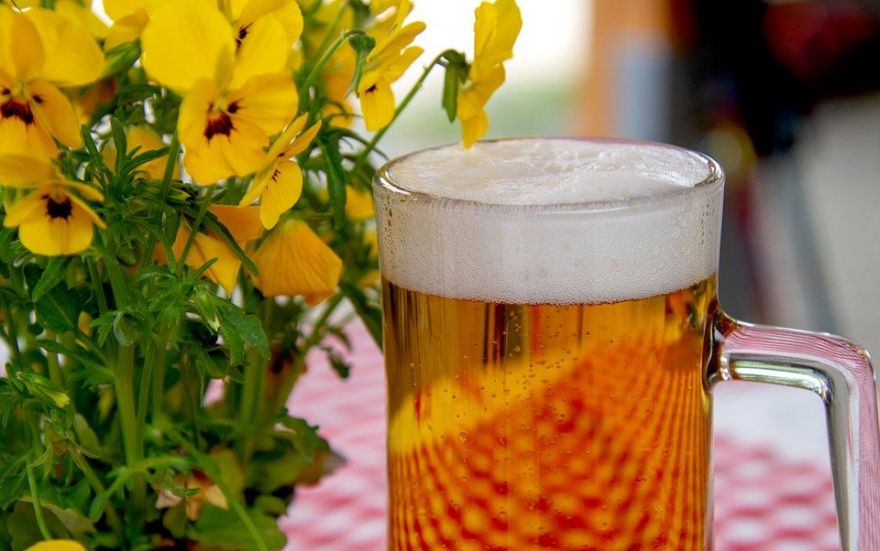 Amanda and Thomas Evans thought long and hard about how to greet their new neighbors after moving to their new home at Cape Coral, Florida. Should they bring their neighbors some cookies or pie? Or should they invite them to dinner? These options are what we would choose under normal circumstances, but this wasn't an ordinary circumstance. This was during a global health crisis, and the couple wasn't sure how their neighbors were feeling. And so, they just decided to create a flyer.
"Hi, we're new to the neighborhood and would like to meet our lovely neighbors. We will be in our driveway with drinks, ready to meet any neighbors who would like to stop by. We can't wait to meet you."
Her husband wasn't sure anyone would show up. But once the "Free Beer" sign was placed outside, the neighbors started venturing over.
"It's always funny to see a sign on the table that says free beer, just to get people to stop and turn their head and drive by and say what did that sign just say. We had a few people do a double take, free beer is a pretty easy way to get people to show up," said Thomas Evans.
They say it's a great ice-breaker for anyone who is new to a neighborhood.
Now I know what to do when I move into another place.
(Image Credit: Pixabay)
Source: neatorama